---
Many people in the South seem to be overjoyed by the election of former Defence Secretary Gotabaya Rajapaksa as President at the November 16 election with an overwhelming support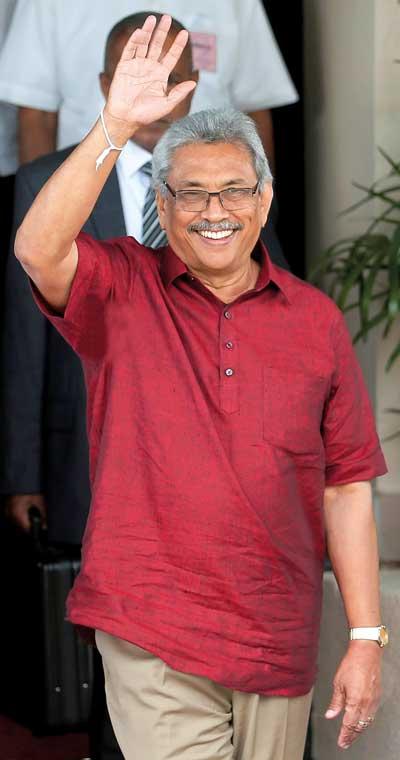 of Sinhala Buddhists.
In a precise sense, they are jubilant over his election without relying on minorities.
Interestingly, a majority of Tamils and Muslims view their almost en bloc support to New Democratic Front (NDF) candidate Sajith Premadasa, who is also the United National Party (UNP) deputy leader, as a great achievement despite his defeat. They believe they could show collective protest to the Sri Lanka Podujana Peramuna (SLPP) and its leaders – the Rajapaksas.

Both Sinhala Buddhists and minorities have their own reasons for their satisfaction. Sinhalese, particularly those who are affiliated to the SLPP, are of the view as they have been told by their political and religious leaders that one group of minorities was conspiring against territorial integrity while another was hell-bent to destroy their culture and very survival. Hence, they are jubilant that their leaders were not at the mercy of the minorities this time.
Similarly, Tamil leaders and the media have been, for a long time, feeding their constituency a notion that Sinhala leaders in general and those led by Rajapaksas in particular were against their political aspirations. Therefore, at the national level, they attempt teaming up with the side they perceive as less harmful. They are also happy about their successful en masse protest vote.
"Rajapaksas are most suitable and capable people to bring in reconciliation, if they were truly concerned over it"

As in the case with other citizens, Muslims had gambled in politics with a majority of them wanting to be on the winning side while others to achieve personal gains until 2012 when a huge wave of hatred against them was unleashed by Bodu Bala Sena (BBS) and several other extremist groups. This campaign culminated with anti-Muslim violence in Aluthgama, Beruwala and Welipenna in 2014. There was another wave of hate campaign following the Easter Sunday attacks. There is a perception among Muslims that these campaigns had the backing of Rajapaksas. Therefore, Muslims too seem to be delighted at their collective protest against Rajapaksas.
Unfortunately, almost the entire nation is satisfied with the polarisation of people on ethnic lines. However, unlike his supporters, President Gotabaya Rajapaksa is unhappy with the situation. Whether he was concerned over polarisation or not, he expressed discontent over minorities not being party to his victory during his swearing in ceremony on November 18 in Anuradhapura. "Although I knew I could win the presidential election with the support of Sinhala people alone, I made a special request to the Tamils and Muslims to be partners in that victory. But their response was not up to my expectations," he lamented.

Abraham Sumanthiran, Spokesman of Tamil National Alliance (TNA), the largest Tamil coalition in the country, had told the media last Tuesday at his party office in Jaffna that it was a failure on the part of a President to be elected to office only by a particular faction of the population. Needless to say ridding or at least minimising polarisation of people should be a top priority of the new President. He has to embark on it in the larger interest of the country including minimising external pressure. It must be noted that Indian External Affairs Minister Dr. Subramanium Jaishanker, the President's first foreign diplomatic visitor, had also conveyed to him: "India's expectation is that the Sri Lankan Government takes forward the process of national reconciliation to arrive at a solution that meets the aspirations of the Tamil community for equality, justice, peace and dignity."

Can President Rajapaksa win over the minorities? He believes it can be achieved through economic development. When he was interviewed by Nitin A. Gokhale, Editor-in-Chief of Bharat Shakti on November 25, he said: "I believe development is the answer… We should focus on what we can do first, you know, give everyone a good opportunity to live as a Sri Lankan in this country, to get an education, live a better life, get a good job and live in dignity. So I will create that environment."
However, Sumanthiran contests this contention. He argues development alone would not bring in reconciliation; rather, the President has to respond to political aspirations of the Tamil people. This is such a contentious issue that even Tamil leaders do not seem to know what real aspirations of their people are. When the proposed Constitution was discussed during the Maithri-Ranil administration, they were more interested in terms such as federalism and Unitary State while agreeing to have Provincial Councils with the same powers as they do now. That indicates to the President they are approachable.
"Tamil leaders and the media have been feeding their constituency a notion that Sinhala leaders and those led by Rajapaksas are against their political aspirations"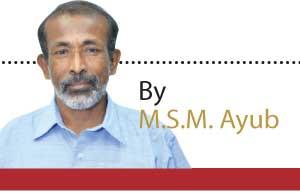 In fact, Rajapaksas are most suitable and capable people to bring in reconciliation in the country, if they were truly concerned over it. Condidering the lowyalty of the southern constituency to Rajapaksas one would even say that Rajapaksas ceding to Tamil Eelam would not be an issue but others even having a discussion with a Tamil party would be. It is they who have the ability to bridle communal elements in the country when dealing with minority issues as most of the vociferous individuals are with them.
It was interesting to note that Dr. Shafi Shihabdeen, Rishad Bathiudeen, Madrasas, Quazi Courts and many other issues that had been main topics for the media and politicians affiliated to the SLPP after the Easter Sunday terrorist attacks did not figure on Rajapaksa's election platforms. A video clip was being circulated on social media during the election campaign where Professor Channa Jayasumana, a leading campaigner against Dr. Shafi Shihabdeen, was saying: "Now we cannot talk about Dr. Shafi or Rishad, if we do, we are being pulled up over the phone." Besides, the LTTE's "Great Heroes Day" was celebrated in the JaffnaUniversity and in many LTTE cemeteries called by Tamil people "Maveerar Thuilum Illam" (abode where great heroes sleep) in the North, on November 26 and 27. Not even a murmur was heard from the South against it whereas these commemorations had been a huge issue in previous years.
In fact, the easiest ethnic group for the President to win over is the Muslims as they have no specific political aspirations apart from getting a certain number of members elected to Parliament and Provincial councils. To that end, they are prepared to contest under any political party. They never demanded a separate State. Despite a religiously-fanatical terrorist trend having emerged from among Muslims recently, a majority of them are prepared to support the authorities to crush it. Indeed, they have done so even at the slightest sight of it during the Mahinda Rajapaksa regime, as revealed during proceedings of the recent Parliamentary Select Committee on Easter Sunday attacks. It was the extremist groups with apparent links with the SLPP that alienated them from that party.

However, two issues might hinder the President's efforts to win over minorities. One is the economy. Although the new government has announced many tax concessions, apparently in view of the oncoming parliamentary elections, when the economy restarts to bite after the electoral rhetoric is over, some groups might revive their usual separatism bogey and Islamophobia in order to divert the attention of people and to gain political mileage. That would again alienate the minorities.
Secondly, the UNP leaders are now to embark on a mission to win over the Sinhala Buddhists, according to remarks made by some of the leaders of that party. If that effort creates a competition between the UNP and SLPP to gain Sinhalese votes by vilifying minorities, it might be the end of the President's plans to win over minorities who would then be at the receiving end.