---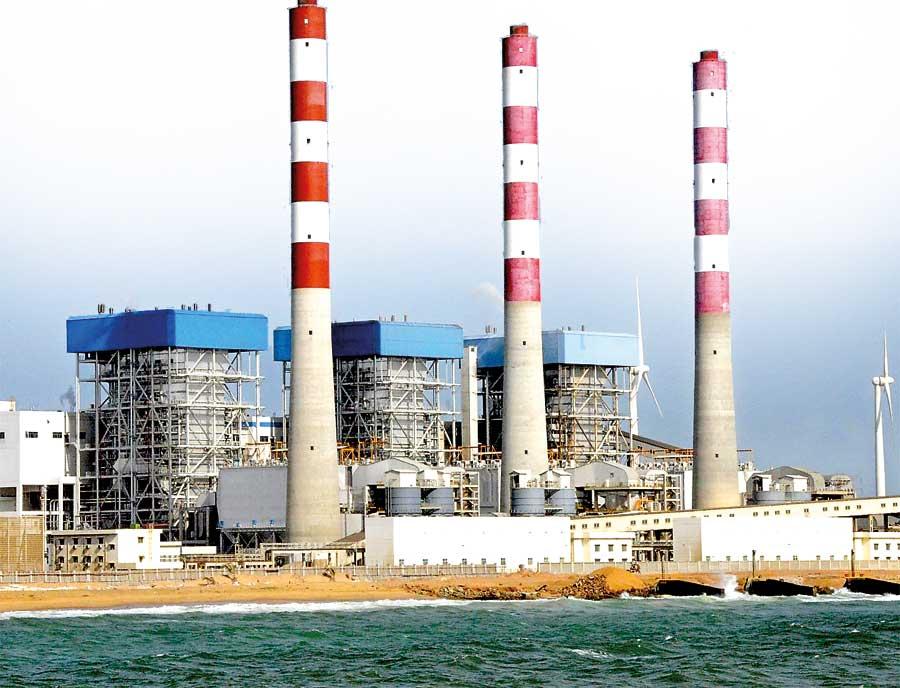 SL has a natural platform to benefit from renewable energy
Marine pollution a devastating impact of Norochcholai power plant
Kalpitiya Peninsula in the Puttalam District is a beautiful stretch of land and rich natural resource. Territorially, it is 40km in length and there are nearly 18,000 families living in the peninsula whose livelihood is fisheries or agriculture.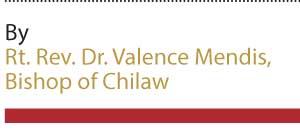 Fisheries industry
Having the sea on one side and lagoon on the other, Kalpitiya Peninsula is one of the main contributors to the local fisheries industry. The crabs and prawns for which the Kalpitiya lagoon is known and its contribution to the export market are indeed significant.
Talking about fisheries in Kalpitiya, one cannot ignore the valuable production of dried fish which sustain a great deal of the day-to-day life of Sri Lankans. The other positive side of the fisheries industry or for that matter any other industry is the number of people whose livelihood depends on it. According to estimates, there are almost 10,000 families whose lives are sustained because of the fisheries industry in Kalpitiya.
Coral reef
There is an exceptional coral reef in the deep sea off Kalpitiya. This sea is an oasis for oysters, prawns, crabs and some categories of fish. The two rivers that meet the sea in Kalpitiya -- Kalaoya and Modaragam Aru -- have a cushion bed of mangroves which is an additional environmental facility for oysters to grow there. Recent research has shown that the coral reef is badly damaged.
Cultivation
The coconut plantation is quite productive in Kalpitiya. One may not imagine the contribution the peninsula makes towards vegetable cultivation. The vegetable collection centre in Norochcholai is a busy place that supplies a variety of vegetables and fruits to the country. Even upcountry vegetables including beetroot, cauliflower and fruits such as grapes and pomegranates are grown in the precious sands of Kalpitiya.
Tourism
Recent governments have chosen Kalpitiya as a prospective tourist destination. As you cross the mainland to go to the Utchimune and Mohottuwarama Islands, one could see tourists engaged in kitesurfing. In addition to the scenic beauty in the area, whale and dolphin watching, migratory birds during the season and salterns in Palavi are natural environmental attractions to the tourist industry.
All in all, the Kalpitiya Peninsula is a fascinating area and a blessing to the country. It is in such a context that a decision was taken to establish a coal power plant in Norochcholai in cooperation with China despite enormous protests by environmentalists and concerned citizens. They highlighted and forewarned about the environmental damage the plant could cause. The foundation to construct the plant was laid in May 2006. The past years have shown that the predictions have come true.
The sufferings of thousands of residents in the area caused by fly ash have been ignored or relevant authorities have turned a blind eye. During the monsoon season which lasts for six months every year, this problem aggravated and one could see fly ash deposits in houses of neighbouring villages.
Fly ash spreads quite freely from the mountain of coal that is stored in a vast area. In order to minimise the damage, people have requested that a wall be put up covering the storage area up to the height of 30 metres. A wall has been partially built but not up to the expected height. Coal dust spread by winds has caused severe respiratory problems to residents. The media reported in December 2018 that women in Kalpitiya had dangerously-high levels of mercury.
This was reported after a scientific study. This happens when emissions from the coal power plant contributes mercury contamination to adjacent waterways. Residents in the area thoroughly depend on fish for their daily consumption and one could see the adverse effects, especially to women and children, according to the report of the Bio Diversity Research Institute and Global Coalition of Health and Environmental Groups.

Another devastating impact of the coal power plant is marine pollution. A large amount of warm water is released to the sea thereby contaminating seawater and endangering marine resources including the precious coral reef. Unfortunately, these are not issues for those who propagate coal as long as for them coal is gold as mentioned in a recent media publication.

In this kind of a scenario, it is beyond one's comprehension to fathom the proposal which has been made to expand the Norochcholai coal power plant with an additional 300 or 600 Mega Watts installation. This will undoubtedly aggravate environmental pollution and the threat that is already there for human life and health. It has been reported that 'clean coal' will be used to protect the environment. There are two questions that should be asked in this instance: Doesn't this claim imply that the coal which has been imported up to now is 'unclean' and don't those responsible know there is nothing called clean coal? It sounds like someone saying "there is harmless poison!"
"It was stated that the CEB was actively seeking to undermine solar energy operators and other non-conventional renewable energy producers contributing to the national grid"

It is understandable that coal is sought as an option for power generation because of low cost. Relevant officials often bring out millions and billions of rupees saved by opting for coal. We need to ask what the value attached by them to human life is. Can the value of human life be measured in rupees and cents? If the country goes on in this manner opting for coal and not giving sufficient importance to renewable energy, the day we will have sulphur rain may not be too far away. Environmentalists have already cautioned us in this regard. When global warming is a major concern for human existence in the future, it is the paramount duty of those responsible to pay serious attention to renewable energy sources.
Being a tropical island with plenty of sunlight and wind, Sri Lanka has a natural platform to benefit from renewable energy. We need to learn from other countries that have much less sunlight and wind but generate a lot of power from those resources. According to statistics, India has nearly 10% of power generation based on wind.
India gives prominence to solar power. According to reports, India has achieved its solar power target four years ahead of schedule. The target of installing 20GW of solar power by 2022 was achieved four years ahead in 2018. India has achieved its solar power target ahead of schedule as part of its climate change mitigation strategy. When are we going to learn from these forerunners?
As it was revealed recently by the Solar Industries Association, there is the capacity to expand the generation of solar energy in Sri Lanka for which the necessary endorsement from CEB has not been given. In fact, it was stated that the CEB was actively seeking to undermine solar energy operators and other non-conventional renewable energy producers contributing to the national grid. It is the duty of the government to look into this situation and bring both parties together to draw up a common plan for the good of the country.
It is true that renewable energy sources are not classified as stable power. Nevertheless, sources such as solar, wind and biogas power plants could be managed and utilised for domestic purposes or even for small-scale industrial and commercial purposes. By now, a large number of people have solar plants in their rooftops. This should be encouraged and if possible some subsidy should be given as an incentive to install them.
It is indeed encouraging to see in the manifesto of the President that he hopes 80% of the national energy mix would be made of renewable energy by 2030. In fact, the President has expressed the need to generate power from 'waste' which will have a double benefit. It will contribute a certain amount of power to the grid and it will solve the problem of garbage for which the country does not seem to be having a lasting solution.
We are a developing country and the need of the hour is sustainable development. It is not enough to talk about it. We need to walk the talk in building up a 'green economy.' We need to think about tomorrow and the future generations. There is no point in developing a country where people cannot live because of pollution. Life comes first and then the development.