---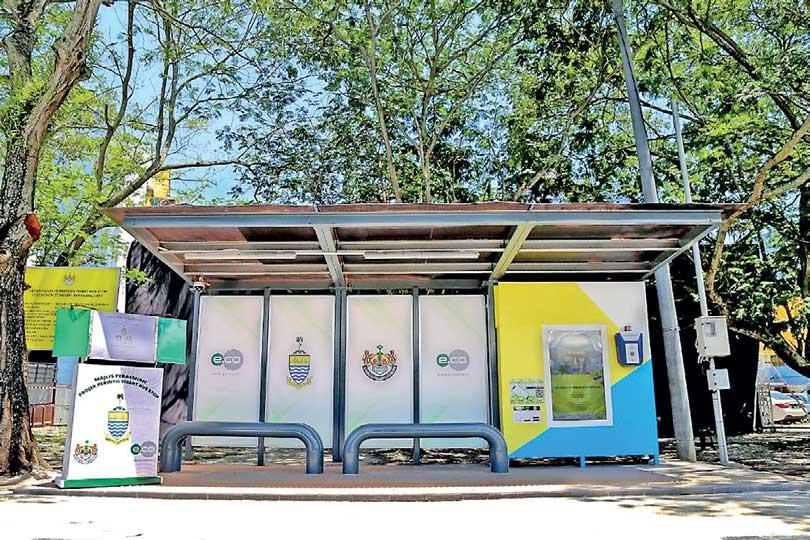 Smart bus shelter located at Malaysia's Lengkok Tenggiri Seberang Perai

The population concentration in Sri Lankan cities has accelerated in recent years. A recent report revealed that cities such as Anuradhapura, Badulla, Colombo, Galle and Jaffna have expanded greatly since the 1990s.

Naturally, along with this growing urbanisation come the associated pain points, like traffic congestion, pollution, growing public transportation needs, higher crime incidences and security risks. Public safety particularly has become a major concern for Sri Lankans since this year's tragic Easter Day attacks.

In this regard, street furniture embedded with smart solutions has the potential to play a key role in enhancing residents' quality of life. Street furniture is a term used to define objects in public spaces that house small cell units and are considered commonplace to the public. Common examples of street furniture outfitted with small cell networks include billboards, lamp poles, bus stops, phone booths, park benches, utility poles and so on.

A key learning from the April 2019 tragedy is the importance of continued connectivity during times of crisis, when simple things usually taken for granted like being able to call our loved ones is temporarily taken away. The inclusion of small cells in urban city planning will allow seamless connectivity even when some infrastructure is damaged.

When embedded with smart technologies, street furniture has proven to reduce fatalities by up to 10 percent, lower crime incidents by as much as 40 percent and dramatically reduce emergency response times, which is critical in disaster management situations.

Smart surveillance can be an important tool to monitor suspicious behaviours, activities or gather pertinent intelligence as part of a nation's effort to fight crime and counter extremism. Combined with smart sensors, a centrally connected network of closed-circuit television (CCTV) cameras installed across busy streets on various street furniture can provide law enforcement agencies with real-time footage, allowing them to detect threats efficiently and act as a deterrent for any public criminal minds like drug traffickers, burglars and thieves.
Although this might sound like science fiction, these smart solutions are now a reality in many cities around the world. For example, in Kenya, Nairobi's authorities are equipped with panoramic video surveillance of the city's urban centre and a highly agile command and dispatch setup, running on satellite-based Global Position System (GPS) and software-based Geographic Information System (GIS). This enables its police force to locate potential crime hotspots precisely. Similar smart technologies are also extensively deployed in cities such as London, Singapore, Hong Kong, Tokyo, Seoul, Islamabad, New York and Kuala Lumpur to name a few.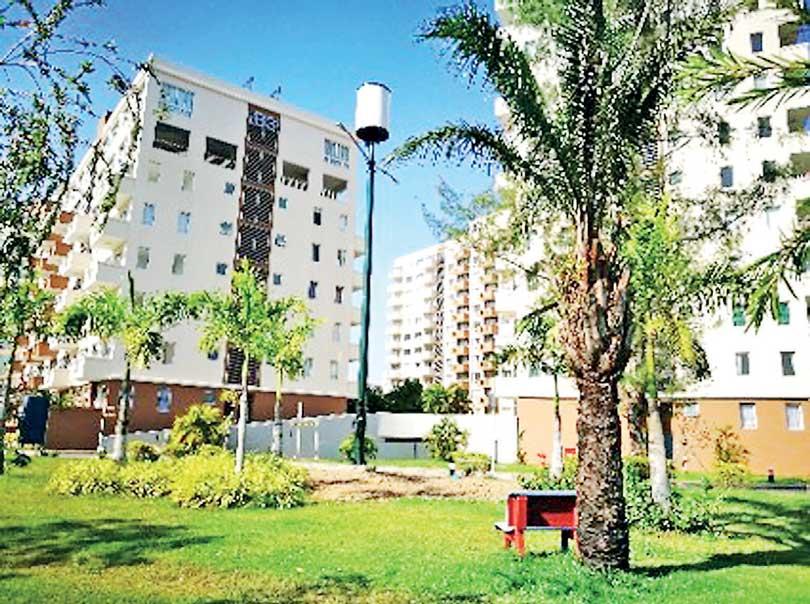 Smart lamp pole located in Myanmar's Yangon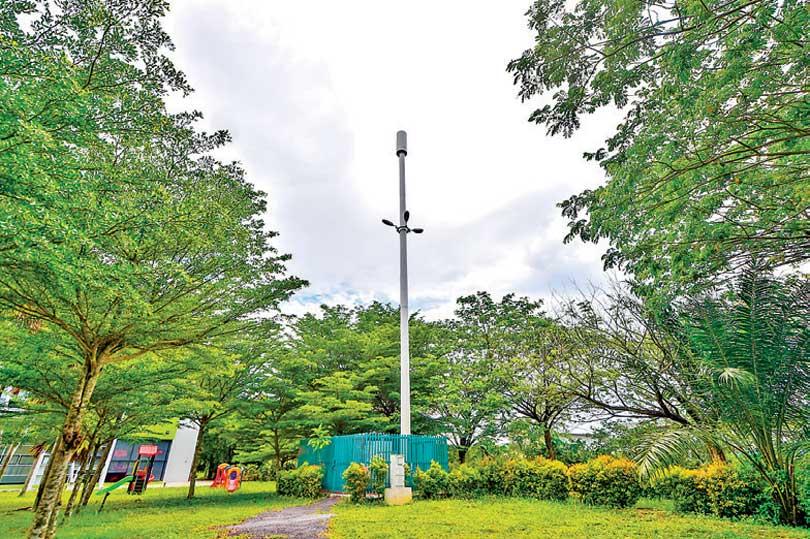 Smart lamp pole located in Malaysia's Cyberjaya

Beyond meeting a nation's security and safety needs, smart solutions can be employed to alleviate traffic congestions in cities as well. In fact, it has the potential to cut commuting time by 15 to 20 percent on average by 2025.

Cities like Copenhagen and Barcelona, for example, have invested heavily in innovations such as road monitoring technologies and smart parking systems. Copenhagen's intelligent traffic solution integrates sensor technology, cloud computing and algorithmic simulators, enabling officials to monitor traffic conditions in real time and also run a variety of predictive simulations to anticipate any potential gridlock. Meanwhile, Barcelona has embedded sensors to guide drivers directly to available parking spaces, reducing time searching for vacant spots, thereby decreasing congestion and emissions.

As clearly demonstrated by these examples, the time is right for Sri Lanka to follow suit and take decisive steps towards adopting smart technology to improve the quality of life for its people.

Building smarter cities

Underpinning the country's smart city transformation is seamless connectivity, made possible by a robust telecommunications infrastructure. Having reliable mobile networks with high speeds and low latency is crucial in facilitating the drive of next-generation technologies such as the Internet of things (IoT), connected healthcare and artificial intelligence among others that power up the smart applications of a connected city.

Given the space constraints in these crowded cities, many find it a challenge to build the necessary telecommunication infrastructures to satisfy the urbanites' higher appetite for connectivity. Small cells deployed on existing street furniture offer a practical solution. In comparison to the bulky traditional sky-scraping structures, small cells are a radio access point with low radio frequency (RF) power output, footprint and range that can be deployed indoors or outdoors. It is basically a tower site condensed to a palm-sized gadget.

In this aspect, Sri Lanka can take the lead in deploying agile and scalable small cells solutions as the country moves towards a smart and connected future. Understanding that leveraging on street furniture is the best way to build a smart nation, edotco is working towards partnering local authorities and government agencies all across the country to implement smart street furniture structures, which can serve both as smart urban connectivity systems as well as cater for urbanisation requirements. Blending seamlessly with surrounding urban aesthetics, street furniture is the natural solution for building a smart nation and meeting Sri Lanka's digitisation ambitions.

We believe that Sri Lanka has the hallmarks to be a world gold standard nation for embracing next generation needs towards comfortable living for all citizens.

(Darryll Sinnappa is Country Managing Director of edotco Sri Lanka)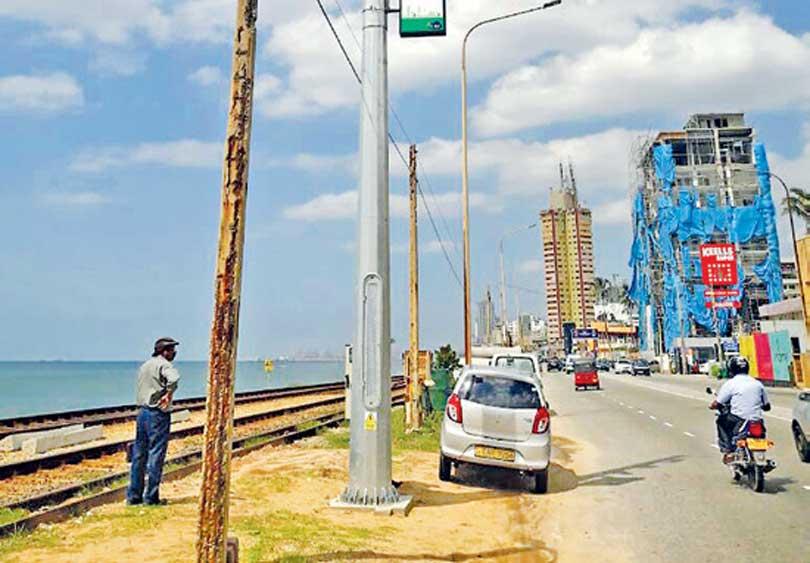 Smart lamp pole located on Sri Lanka's Marine Drive