---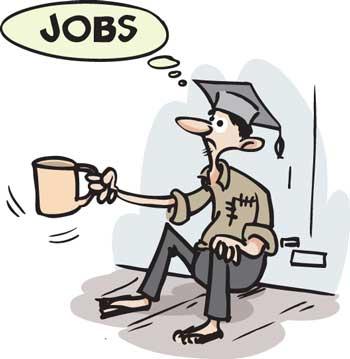 Political, religious, business and other leaders, when tackling vital issues ranging from education to the economy and climate-change, need to give top priority to the young generation and generations to come. Though it is often quoted it is worth saying again that while politicians work for the next election, statesmen or stateswomen work for the next generation. As the Swedish teenage activist Greta Thunberg told world leaders at Davos Economic Forum, the young generation wants the leaders to take urgent and effective action instead of just promising they hope to do this and do that while often doing little or nothing.

The Swedish teenager, who sits on the steps of her country's Parliament every Friday as a part of her protest says she is now 17 and when she is 70 she does not want her children or grandchildren to suffer or die in a world polluted by selfish and wicked leaders or institutions.

Yesterday July 15 was the United Nations World Youth Skills Day and we need to know that today there are 1.2 billion young people aged between 15 and 24 years- accounting for 16 per cent of the global population. The UN says the active engagement of youth in sustainable development efforts is central to achieving sustainable, inclusive and stable societies by the target date, and to avert the worst threats and challenges to sustainable development.

This is also important to avert the impacts of climate change, unemployment, poverty, gender inequality, conflict, and migration.

However, young people are almost three times more likely to be unemployed than adults and continually exposed to lower quality of jobs, greater labour market inequalities, and longer and more insecure school-to-work transitions. In addition, young girls or women are more likely to be underemployed and under-paid, according to the UN.

Traditionally organized by the Permanent Missions of Portugal and Sri Lanka, together with UNESCO, ILO and the Office of the Secretary-General's Envoy on Youth, this year the UN's observance of the WYSD will shed light on the mechanisms needed to operationalise lifelong learning, the UN says.

Rising youth unemployment is one of the most significant problems facing economies and societies in today's world, for developed and developing countries alike. At least 475 million new jobs need to be created over the next decade to absorb the 73 million youth currently unemployed and the 40 million new annual entrants to the labour market. At the same time, the Organisation of Economic Cooperation and Development (OECD) surveys suggest that both employers and youth consider that many graduates are ill-prepared for the world of work. Attaining decent work is a significant challenge. In many countries, the informal sector and traditional rural sector remains a major source of employment.

The number of workers in vulnerable employment currently stands at 1.44 billion worldwide. Workers in Sub-Saharan Africa and South Asia account for more than half this number, with three out of four workers subject to vulnerable employment conditions.

In Sri Lanka, the feuding Sirisena-Wickremesinghe Government has taken major steps regarding education and climate change, which are two vital areas for young people. In education, the government has made provisions for students to continue their studies, given if they fail in the General Certificate of Education- Ordinary Level examination.

They could proceed to the Advanced Level class and follow one of more than 20 vocational training classes including high technology, artificial intelligence and robotic technology. Those fairing best at the A/Level would be paid by the government to follow graduate courses at Oxford, Harvard, Yale and other prestigious universities. Relating to climate change President Sirisena is personally handling matters and the youth in the coming years may have access to solar power, wind power or other sources of clean renewable energy.

Though Sri Lanka is embroiled in an election year politics with the President and the Prime Minister's government at logger heads, we hope they would have the grace to act like statespersons and build a better future where our young people could bring out their creative, innovative, imaginative and enterprising talents for the common good of this multi-religious and multi-racial country.