---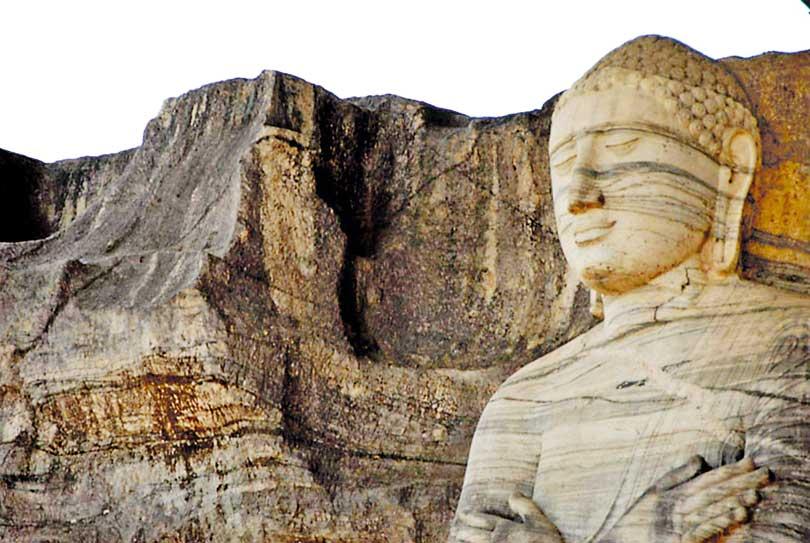 Monks, live with yourself as your island, yourself as your refuge, with nothing else as your refuge. Live with the Dhamma as your island, the Dhamma as your refuge, with nothing else as your refuge – Buddha in Cakkavatti Sutta
Medin Poya is primarily observed as the day Buddha returned to his home town Kapilawastu seven years after his renunciation. The return with about 20,000 monks took place in the tenth month of his Buddhahood.
The several important episodes in the Buddhist calendar that took place following Buddha's visit to his lay home town are generally known among the Buddhists. These included father King Suddhodana turning a stream entrant and ordination of his lay son Rahula and step brother Nanda.
This visit to Kapilavastu by the former heir to the throne who gave up his princely life and its prospects for a simple and peaceful life shed light on the fact that it is not riches that mattered most. Buddha was tens of thousands times happier as someone who helped beings to awaken to reality of suffering than a disillusioned royal who would lead a stressful life. The discussion between Buddha's two cousins Mahanama and Anuruddha as to which one of them should join Sasana explains the rigours of a royal life as a Sakyan prince.
Anuruddha who had led a more pampered life than his own brother Mahanama thought a frugal and eventless life of a monk was not something he would ever get used to. However on listening to the list of duties of a king, which he has to undertake in the event of staying back in the palace, Prince Anuruddha opted for renunciation and became one of the foremost disciples of Buddha and helped organize the first Dhamma Council following Buddha's Parinirvana.
The fact that hundreds or rather thousands of elite Sakyans joined the order having listened to Dhamma was evidence of the human realism that though the gullible may run after power and wealth the search for peace of mind lies at the bottom of every intelligent heart. Riches and titles are no escape from aging and death. Once presented with a way out of this never ending cycle of life and death and their inherent strain and suffering, those with common sense yearn for the escape.
While the fortunate may renounce the worldly life, the others were instructed to follow the ways of Dhamma while leading the life of a householder. Though the duties and hassles of a lay life may often make this quite a challenge, the attainments of lay followers like Visakha continue to inspire the lay followers to stick to that path despite the obstacles. Buddha's discussions with King Pasenadi of Kosala often centred round this theme. "I inform you, great king, I announce to you, great king: aging and death are rolling in on you. When aging and death are rolling in on you, great king, what should be done?" Buddha asked the powerful ruler. "As aging and death are rolling in on me, venerable sir, what else should be done but to live by the Dhamma, to live righteously, and to do wholesome and meritorious deeds?" the king replied.
Neither the loved ones nor power nor wealth can rescue a man from death. Since there's no other refuge for the wanders in Samsara taking refuge in Dhamma is explained as the most prudent course of action. 'Live with the Dhamma as your island, the Dhamma as your refuge, with nothing else as your refuge' had been Buddha's repeated advice.
Medin Poya Day which is better remembered for Buddha's visit to his home town certainly brings home this point.