---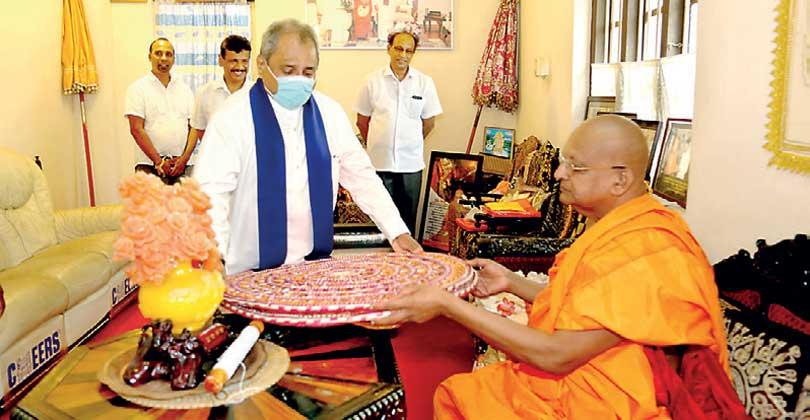 By Prince Ratnayake
The Sabaragamuwa Provincial Council plans to implement a three-year plan to uplift cultural and religious institutions in the province.

After a meeting with Chief Incumbent of the Sri Padasthana and Pelmadulla Rajamaha Vihara Ven Bengamuwe Dhammadinna Thera, Governor Tikiri Kobbekaduwa told the media that the proposed programme included creating a museum to conserve the ancient heritage of the Sabaragamuwa province, an Aesthetic Institute, preparation of a data bank pertaining to cultural and religious information, printing of research papers, projects to promote traditional dancing and a theatre, in the province.

The Governor had recently met the Maha Sangha of the three chapters including Ven. Ellawala Medhananda, Chief Sangha Nayake of the Sri Lanka Ramanya Nikaya in Sabaragamuwa Ven. Prof. Kongasthenne Ananda Thera, Deputy Director of Education Ven. Kantale Vijithawansa Thera, and several other religious dignitaries including Rev. Fr. Texi Disanayake, Moulavi Hajjiar and Chairman of the Board of Trustees of the Patthini Devala, as consultants of the programme.