---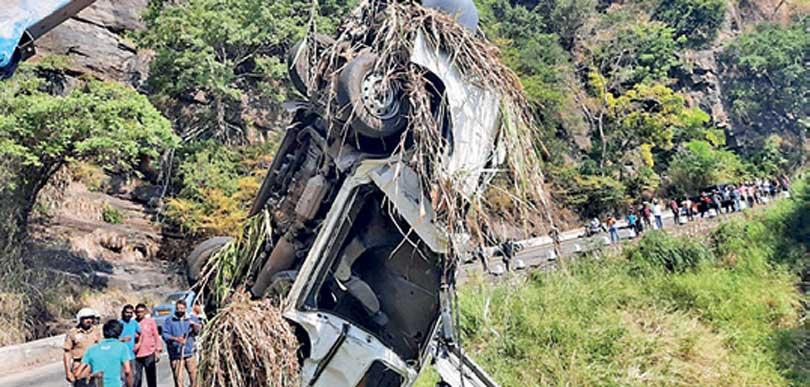 By Prasanna Pathmasiri
Three people including two superintendents of the Ceylon Electricity Board (CEB) were killed on the spot and three others were admitted to the hospital when a van plunged down a 150-feet precipice on Saturday (22) early morning near Rawana Ella on the Ella Wellawaya main road.

Superintendents attached to the construction division of Ceylon Electricity Board (CEB) W.M. Subasinghe of Maussagolla Passara, T.G. Udayakumara of Galle and the driver of the van A.M. Wimalasena a resident of Badulla had died on the spot in the accident.

Meanwhile Electrical Superintendent (ES) R.M. Dilshan Rathnayaka who sustained severe head injuries is under medical treatment in the intensive care unit of the Badulla General Hospital and ESs Lalith Prasanna and Ajith Pushpakumara have been admitted to Badulla General Hospital with minor injuries. The victims were returning to Badulla after attending a funeral in Galle on Friday (21) night when the accident occurred.