---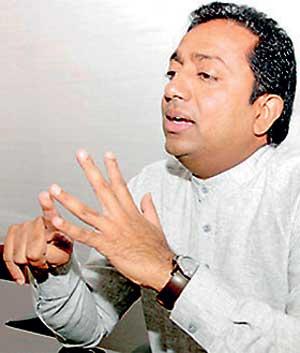 By Thisari Andria Walawege
While condemning the statement made by a member of parliament regarding the tab distribution among students, the Education Minister claimed yesterday that the tablets planned to be distributed among A/L students are up to the required health standards.

MP Udaya Gammanpila made a statement at the parliament recently, claiming Education Minister's tab distribution to be even more dangerous than "Saharan's bombs". He claimed it has been discovered through scientific research, the use of laptop computers connected to internet through Wi-Fi, decreases human sperm motility and increase sperm DNA fragmentation. Thereafter, he said that this distribution of tablets should be stopped to safeguard the future of the students.

Condemning that statement, Education Minister Akila Viraj Kariyawasam said that he does not intend to stop the steps taken towards the betterment of the future of the students through new technology.

" Even though the Cabinet approval for this proposal was delayed, facing all these difficulties we took necessary action to initiate this project with care. The tablets distributed are suitable for use by children and are internationally recognized and are used in many developed European countries," he said.

Even though some people made accusations with political motives, this project has been carried out ensuring their health standards, he said.
In 1980 literacy rate in this country was above 90% but currently the digital literacy rate is about 30%. We hope to raise this to 70% by 2021, he said.