---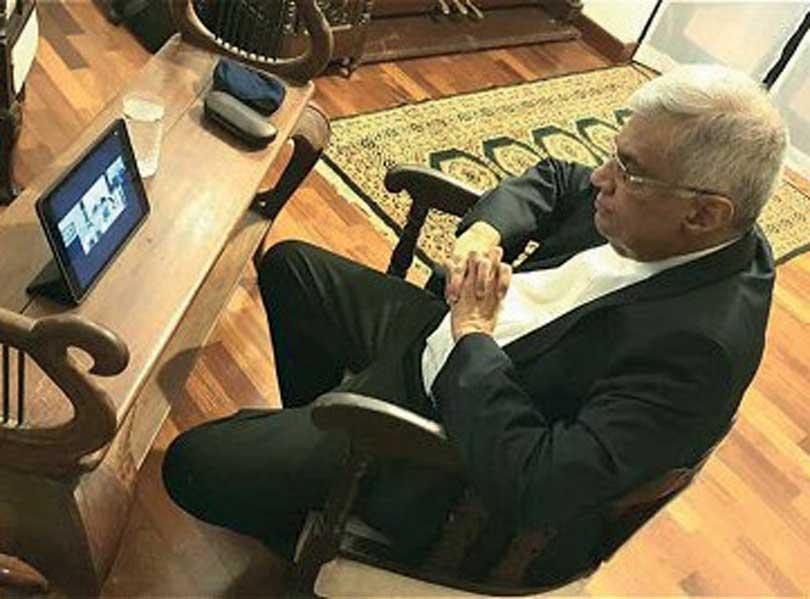 By Yohan Perera
Former Prime Minister Ranil Wickremesinghe participated in a virtual conference on COVID-19 organised by International Democratic Union (IDU), recently.

"I was invited to participate in a virtual conference on "policy and scientific response to COVID-19" organised by the International Democrat Union (IDU)" Mr Wickremesinghe said in his latest Facebook post.
The IDU is a collection of political parties from all over the world, including India, Germany, the US, South Korea, the UK, Australia and New Zealand and Brazil.

"Serving as its Vice-Chairman since 2005, I have witnessed first hand the benefits Sri Lanka can derive from engaging with the IDU. This organisation provides us with a platform to promote the need for global leadership to fight this pandemic.

It also enables us with the opportunity for further engagement with the international community in the battle against the virus and the post-COVID-19 recovery," Mr Wickremesinghe said.

"I took this opportunity to congratulate Her Excellency Angela Merkel and Her Excellency Erna Solberg on their leadership in their respective countries during this crisis. The membership of their Excellencies' Solberg's and Merkel's parties' in the IDU will be invaluable to the rest of us," he added.