---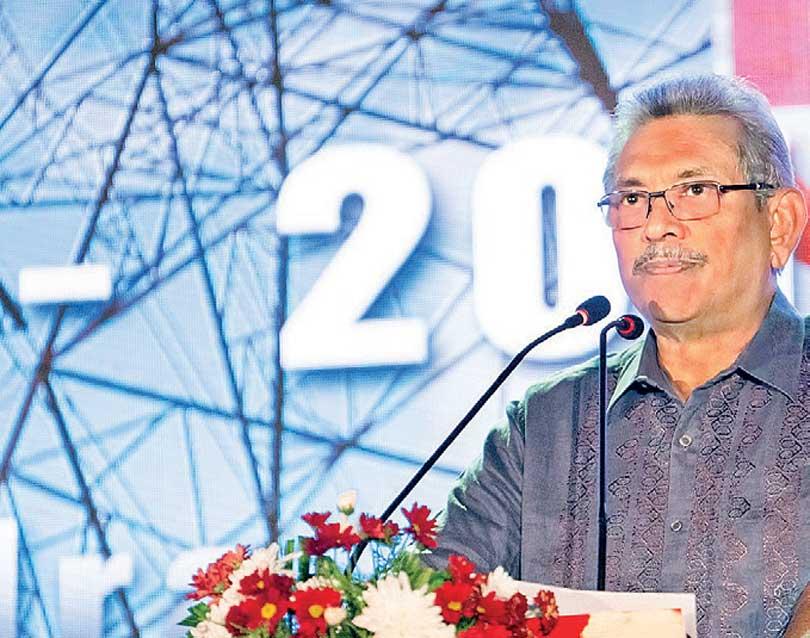 By Lahiru Pothmulla

SLPP presidential candidate Gotabaya Rajapaksa said that scientific solutions should be worked out to address the issues faced by the people including heavy traffic congestion.
Speaking at the second national convention of the Sri Lanka Podujana Peramuna's Engineers Association on Wednesday evening in Colombo, Mr. Rajapaksa said one usually has to waste two hours on the road to get a 20-minute work done.

"It took me two hours to go home at Mirihana from Modara and come back here. Traffic congestion is a grave burden to the people. You know that well. These are the issues of the people which should be addressed scientifically, " he said. He said proper scientific plans needed proper execution as well and added that he was in possession of a team of professionals to make that possible.

"We have thoroughly discussed future development projects and economic models by integrating all stakeholders in these plans. We have a clear vision to develop the country with professionals embedded in to the administration," he said. SLPP Leader Mahinda Rajapaksa, its Chairman Professor G.L. Peiris, SLPP National Organiser Basil Rajapaksa and MP Chamal Rajapaksa were also present at the event.
It took me two hours to go home at Mirihana from Modara and come back here. Traffic congestion is a grave burden to the people