---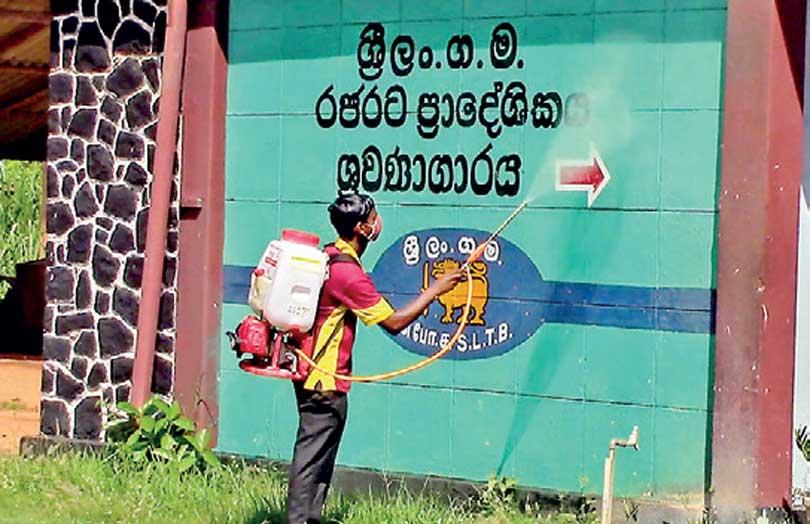 By Atula Bandara
All activities in the Sri Lanka Transport Board Anuradhapura Depot was disrupted last morning due to a rumour that a driver who had been associated with the naval rating in Pulathisigama in Polonnaruwa identified as a COVID-19 infected patient had reported to work.

Anuradhapura Municipal Commissioner Ruwan Wijesinghe, MOH Madhawa Perera and a team of PHIs visited the depot and after meeting the driver concerned they had taken steps to sterilize the depot premises by spraying disinfectants. On their instructions, the depot management resumed the bus services.

After the inspection the MOH told the media that the driver had met a friend associated with the driver of the trishaw used by the infected naval rating and that he had revealed it to his fellow employees in the SLTB depot. He said the depot management had taken steps to detain the driver concerned and other employees associated with him in the depot and informed the health authorities.

Dr. Perera further said the inspection carried out by him and a team of PHIs confirmed that the driver could not have contracted Coronavirus from the naval rating, but he was instructed to meet the PHI in his area and to arrange for self-quarantine in his house.