---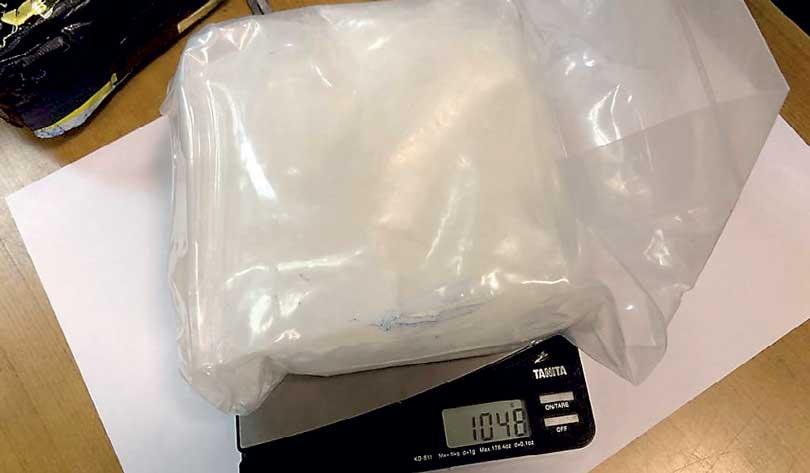 Pic by T.K.G. Kapila
By Chaturanga Samarawickrama
A mother and daughter were arrested by Customs officers early morning yesterday, with more than one-kilogramme of the narcotic drug Methamphetamine (Ice) having a street price of Rs.25.5 million, Customs Director and Acting Spokesman Lal Weerakoon said.

"The stock was concealed in two ceiling fan boxes," he said.

He said the 68-year-old mother and the 36-year-old daughter were arrested at the Bandaranaike International Airport (BIA) by the Customs officers while attempting to smuggle them into
the country.

The suspects were residents from Wattala and Mattakkuliya and they arrived from Chennai, he said.

"The suspects were not frequent visitors to India but visit twice a month and used to bring sarees and other Indian goods to sell in Sri Lanka," he said.
"However, this time around, the goods they brought were declared to the Customs as ceiling fans," he said.

"Due to the suspicious behaviour of the suspects, the Customs officers checked their parcels. The parcel which was carried by the mother included 1.5kg of ice worth Rs.15 million and the daughter carried 1.04kg of ice worth Rs. 10.4 mn. in separate parcels," he said.

Both suspects were arrested at the Green and Red Channels and were handed over to the Police Narcotic Bureau (PNB) with the contraband.

Investigations were carried out by the Customs Superintendents Eric Pereira, Loganathan, Bernard Sunith, Lal Silva and Rodrigo, Assistant Superintendents Manula Dharmaratne, Sri Lal Wijewardana, Channaka Welaratna, Rajitha Silva, Madhawa Weerakkodi, Anupriya Gunawardana, Kushlani Perera, Buddhika Dissanayake and Razeen under the guidance of Customs Additional Director-General Saman Ranawana, BIA Customs Director Rajika Gankewala and under the supervision of Deputy Directors-General K.H.P. Kumarasiri, Amitha Dodanwala and M. Wimalasena.
the 68-year-old mother and the 36-year-old daughter were arrested at the Bandaranaike International Airport (BIA) by the Customs officers while attempting to smuggle them into the country