---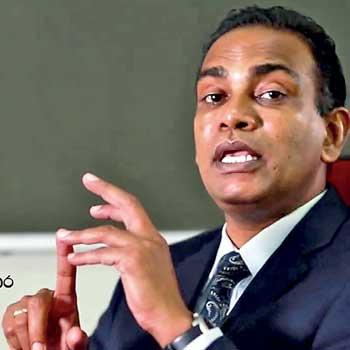 By Sandun A Jayasekera
Director Medical Research Institute (MRI) Dr. Jayaruwan Bandara said the state and private sector establishments, factories and other work places where a large number of employees gather must continue to strictly adhere to health and security advisories to prevent a re-visit of the Covid-19 after the lifting of the curfew island wide on Monday 11.

There must be no complacency even though the curfew was lifted he said and added that the security measures already announced have to be followed.

"It is appropriate that air conditioners in offices should be turned off and keep the windows open for fresh air," Dr. Bandara noted.

"We are all aware that an air conditioner releases airflow in rotation in a closed room. This can contaminate air within the room if you have a COVID 19 infected employee. If you keep the windows open, it will help to release the contaminated air out of the room,"he said.

"You must also not forget to keep a disinfectant within your reach every time, in your pocket or bag because it is advisable to keep your hands, free of virus all the time as you may have to deal with visitors or with fellow employees. Always try not to interact with the public or fellow employees face to face. It is extremely important to keep a safe distance with each other even at the work place,"
Dr. Bandara stressed.

He said when the curfew was lifted country wide, all heads of state and private institutions must draw their own individual strategy to keep the viral infection at bay and save employees from any possible infection.
The private and state sector establishments must plan their working schedule before the week- end and educate their employees by email, fax, phone, whatsapp or in a video clip before Monday.

"Though the curfew would be lifted fully and the country would return to normalcy, it is prudent to employ only those needed for essential services to prevent crowding of work places at least for another couple of weeks," Dr. Bandara said. He added that he would initiate a new health and security mechanism in place at all 24 departments of the MRI.

"Schools must conduct classes in open air as much as possible and not put all the students in a single class as a cluster of 40 or 45 students in one place.Educational trips, sports meets, pilgrimages and all such large gatherings of people must be suspended for a few months," he advised.

The Director praised the doctors, nurses, the supporting staff and other employees of the premier infectious diseases hospital in the country, the National Institute of Infectious Diseases (NIID) at Angoda where the largest number of COVID 19 patients were being treated, including the first patient, the Chinese woman without any infection being reported up to now.

Dr. Bandara said this had been possible because the entire NIID staff had adhered to the safety regulations to
the letter.
The private and state sector establishments must plan their working schedule before the week- end and educate their employees by email, fax, phone, whatsapp or in a video clip before Monday