---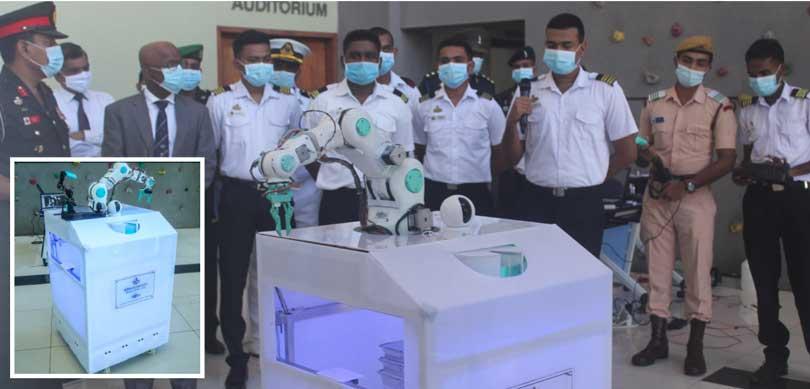 By Rekha Tharangani Fonseka - Moratuwa
A group of undergraduates of the Sir John Kotelawala Defence University, Ratmalana has launched a robot and a mobile phone application which helps in COVID-19 treatments.

The undergraduates of the Engineering, Medical and Computers also created a ventilator and an air quality enhancing machine under the guidance of the teaching staff.

KDU Vice Chancellor Major General Milinda Peiris launched the equipment.

The robot machine is capable of carrying food to eight patients, medicine for nine patients, spraying disinfectants and monitoring the condition of patients in one trip.

The ventilator named as 'KDU Ventilator 2020v1.0' has been produced at a cost of Rs.1 million and it would cost about Rs.4 million when importing such a ventilator from another country.

The mobile app 'Curec' will enable data sharing between the patient and the doctor and to trace last known whereabouts of the patient through the GPS navigation.
The Ventilator has been produced at a cost of Rs.1 million and it would cost about Rs.4 million when importing such a ventilator from another country