---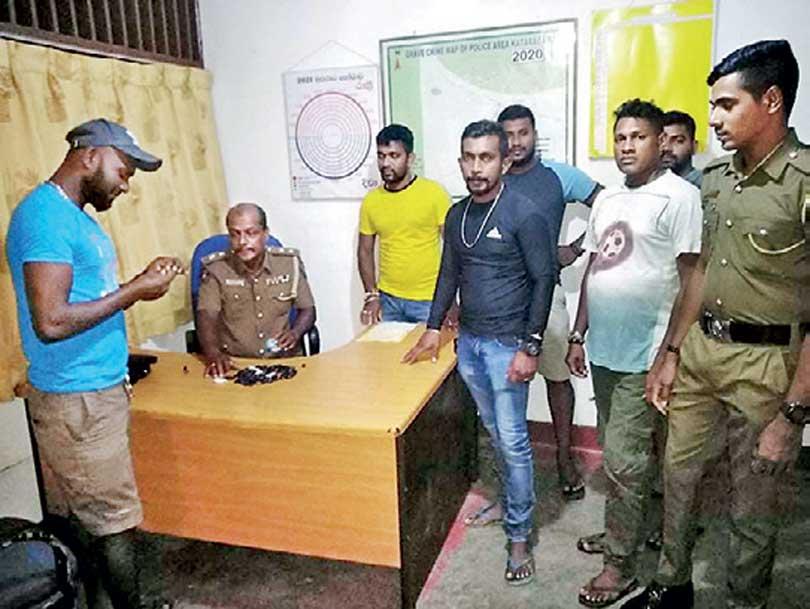 By Dileep Jayasekara- Sooriyawewa
A stock of 152 grams of heroin was seized and a suspect arrested by Tangalle Anti Vice Squad during a raid in Gam Udava area in Kataragama on Saturday night Police said.

It was said to be the largest stock ever to be seized during a raid in the Tangalle police Division.
The 28- year- old suspect was father of two children who under interrogation revealed that the trade value of the stock was about Rs.1.97million. The suspect stated that the price of a gram of heroin was about Rs.13,000.
Investigations revealed that the suspect had been carrying on with the racket since long under the pretext of hiring his trishaw and that the kingpin behind it who procured the heroin was an individual from Panadura.
Police said when the drug addicts from Kataragama paid money to the main racketeer through Easy Cash system for the quantity they needed , he would instruct the suspect to make the deliveries. Steps were being taken to arrest the main suspect.

OIC Tangalle Anti-Vice Squad Nishantha Lal, Sergeant 40753 Hettiarachchi, PCs 714523 Indika, 72939 Sanjaya, 84229 Saman, 90539 Pawan and 80445 Piyanka had carried out the raid on the instructions of SSP Tangalle Division Ravindra Ambepitiya.