---
The PM has instructed Minister Fernandopulle to relieve these victims from their predicament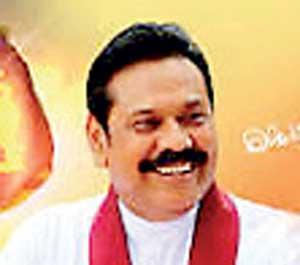 By Sandun A. Jayasekera
Prime Minister Mahinda Rajapaksa in a compassionate move has instructed Prison Reforms and Prisoner Rehabilitation State Minister, Dr. Sudharhini Fernandopulle to explore the possibility of releasing about 46 children of women who are inmates of the remand prison for various offences.
I have convened a meeting of officials on Wednesday, to work out a plan to release these children

Premier Rajapaksa, saddened by the plight of these children who have been virtually imprisoned for no fault of theirs, after learning about their fate from a media report, had contacted Minister Fernandopulle and instructed her to do whatever possible to relieve them from their predicament.

Minister Fernandopulle said the grown up children could be referred for probation on a court order and added that she expected to submit a comprehensive report to the Prime Minister this week, on all 46 children who remain in prison with their mothers.
Five out of 46 children had been convicted and only 41 could be considered for any relief