---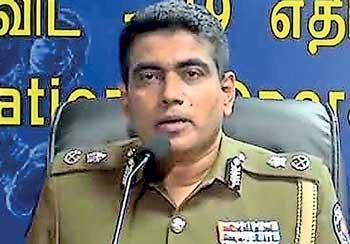 By Darshana Sanjeewa Balasuriya
An accomplice of Notorious drug trafficker 'Badowita Asanka' and an associate of 'Kanjipani Imran' was arrested with heroin yesterday in Keselwatta, Colombo, police said. Police Spokesman DIG Ajith Rohana said 'Badowita Asanka' was arrested with 146 grams of heroin in his possession.

"Following continual operations by the Police Narcotic Bureau sleuths, six persons were arrested yesterday with 20grams of heroin and a live hand grenade at Dias place in the Keselwatta Police area in Colombo," he said.
The main suspect was identified as Mohammad Ajim who was a close aide of M. N. Mohammad Imran alias 'Kanjipani Imran' who is currently serving a six-year jail term at the Boossa Prison.

Another 38-year-old female suspect was arrested by the Wattala Police with 150 grams of heroin in her possession, he said.

Moreover, the police found Rs.950,000 in cash with the woman which is suspected to have been earned by drug peddling, the police media spokesman said.
Following continual operations by the Police Narcotic Bureau sleuths, six persons were arrested yesterday with 20grams of heroin and a live hand grenade at Dias place in Keselwatta Police area in Colombo