---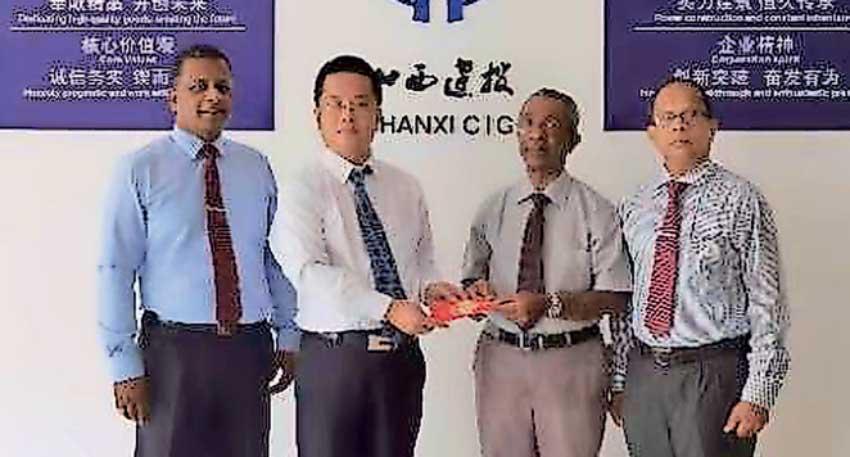 Zhang Yingchun Director of Shanxi Construction and Investment Company Sri Lanka office handing over the donation cheque to Jinith de Silva,President of the Sri Lanka China Society. Dr Vipula Jayampathi Vice President and Nimal Jayasundara Treasurer of Sri Lanka China society are also present
---
The Sri Lanka China Society decided to grant 100 scholarships to some less fortunate schoolchildren in Sri Lanka to celebrate 100 years anniversary of the Communist party of China.
We have already invited our Chinese friends to support us to implement this programme.
It is with great pleasure that we inform that we have already received Rs 2.7 Million from our Chinese friends, particularly Rs.1. 5 Million from Hunan Construction Engineering Group Cooperation of Sri Lanka office and Rs 900000/ ( Nine hundred thousand) from Shanxi Construction and Investment group Cooperation of Sri Lanka Office.
These details were released to the media by Jinith de Silva who is the President of Sri Lanka China society.