---

Kegalle District

Kegalle, a district in the Sabaragamuwa Province, comprises a largely agrarian society with rubber, tea and coconut being cultivated as main crops. Apart from that, minor export crops such as coffee, cocoa, pepper, clove and nutmeg also contribute to the district's economy. Kegalle is also home to the country's largest graphite mine situated at Bogala. During the 2015 Presidential Election Mahinda Rajapaksa received 278,130 votes while Maithripala Sirisena received 252,533 votes. With a total of 676,440 registered voters as at 2018, residents in the district are expecting a future candidate to provide them with basic facilities to live while providing a safe and secure environment for everyone to coexist.
Less propaganda
With tough rules and regulations laid out by the Elections Commission, supporters of Presidential Candidates have made it a point to limit the use of posters and other propaganda material. Apart from a few campaign offices that had hoardings and flags with colours of respective parties there were no other decorations. On the other hand, only campaign offices supporting the Blue and Green party candidates were seen among one or two offices campaigning for National People' Power candidate.
According to Assistant Elections Commissioner of Kegalle District Sajith Welgama there have been less complaints relating to violence except for a few regarding to posters and cut-outs.
---
Karandupana Estate
Home to 165 families, Karandupana Estate contributes to the tea and rubber industries. Although people earned an income by working in these estates, today they are facing challenges with the emergence of palm oil cultivations. Living with minimum facilities, residents claimed that one of their biggest challenges is lack of water.
---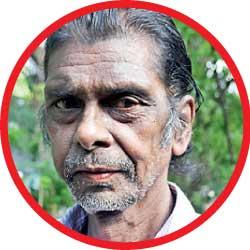 Palm oil cultivations are a challenge : Raththina
"We work on contract basis and earn a daily income of about Rs. 500," said Raththina, a resident at the Estate. "Although people have been warned not to grow palm oil they are continuing to do so and this crop is a threat to other crops such as tea and rubber. There's no point talking about politics because lawmakers work only for their benefit."
---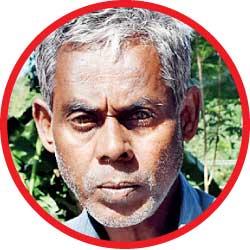 A local politician will appear when an election is close by: Krishnasamy
"If we work we will be able to earn a living," said T. Krishnasamy. "When an election is close by, a local politician would appear from nowhere and distribute some items for us. But if we go to get something done they won't even remember us. This is what we have experienced and there will be no change even if a new candidate is elected as president."
---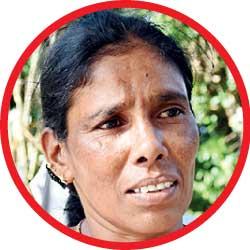 No hopes on any politician : Sheela
"It's quite challenging to live inside these line rooms," said Sheela. "We don't have water and around six of us have to stay in two blocks. Life itself is a challenge, but we need to educate our children. So we earn doing whatever we can for a living. We vote because it's our right, but we don't have hopes on any politician."
---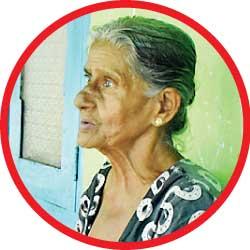 No electricity to the road : Somawathi
"Although this road was constructed there is no electricity," complained Somawathi. "We have to walk several miles to get water from the nearest well. There are two buses plying this route and in case of an emergency we have to call a three-wheeler. Likewise we live with many difficulties. Elections come and go, but we haven't been benefitted by supporting any politician."
---
Mawanella
The Daily Mirror then left to Mawanella to speak to the Muslim community there. From time to time, several incidents of civil unrest were reported from this area. Back in 2001 a series of attacks on the Muslim community resulted in the deaths of two people and left more than 15 people injured also leading to the destruction of state property. During the latter part of 2018 and in April 2019 several Buddha statues were vandalised. But today, it is a peaceful town where Muslims and residents of other religions co-exist. They expect a future candidate to bring about a peaceful environment for all people to live in, without triggering extremist reactions from time to time.
---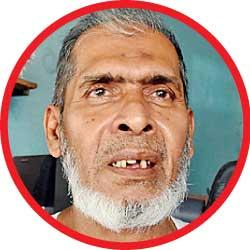 Indian and Chinese companies are dominating local businesses : Jaufar
Mohamed Jaufar owns a short eats shop situated a few kilometres away from the Mawanella town. "The cost of living is high and we spend more than we earn. I have to pay bills, staff salaries and save some money for me as well. It costs me around Rs. 9000 for both water and electricity bills and then it's difficult to make profits. People are trying to create unnecessary problems. Our blood is the same colour irrespective of whether we are Sinhalese or Muslim. While we fight, Indian and Chinese companies are coming here and dominating local businesses."
---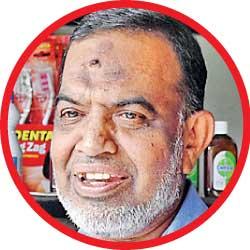 People in these areas are divided only by party politics : Mukarram
"Our vote is for the Green party because they have worked without much fanfare," said Mukarram who owns a retail shop in the area. "People in these areas live without any issue. They are only divided by party politics. Our community faced various challenges and we hope that the Green candidate will support us once elected."
---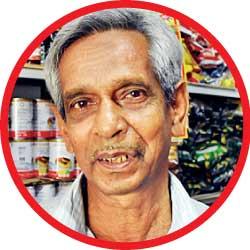 Only this govt. increased salaries in the public sector : Salay
"No other Government increased the salaries of public sector employees like during this regime," opined Salay, another resident in the area. "It was Rs. 12,500 and therefore people have to be taxed. What we expect from a future leader is to provide us with a safe and secure environment to lead a peaceful life.
---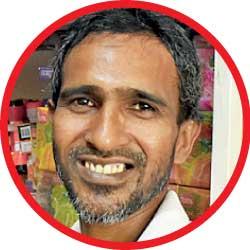 Existing govt. didn't bother about extremist problems : Makam
"The existing Government failed to deliver on their promises," opined S.A.M Makam. "Tensions among people also grew and they didn't bother about extremist problems that arose after the Easter Sunday attacks. Therefore we are confident that Gotabaya Rajapaksa will be the ideal leader for this country."
---
Kurunegala District
Kurunegala has been in the limelight ever since Mahinda Rajapaksa representing United People's Freedom Alliance (UPFA) contested from the area during the 2015 Parliamentary Election. Being one of the major electoral districts, this time there are 1,331,705 registered voters from Kurunegala district. On the other hand Kurunegala also has 75,956 registered postal voters, the highest number recorded so far. During the 2015 Presidential Election Mahinda Rajapaksa received 556,868 votes while Maithripala Sirisena received 476,602 votes. Kurunegala also made headlines at the onset of the Easter Sunday attacks over the alleged case of Dr. Mohamed Shafi Sahabdeen. When the Daily Mirror spoke to several residents in the area they were reluctant to talk about the political situation. Some didn't want their names made public and others refused to express their opinions. As we went in search of election offices, we realised that except for several Pohottuwa party offices, campaign offices for other parties were not seen.
While in Kurunegala the Daily Mirror asked several individuals about what they expect from the next Presidential Candidate and here's what they had to say.
---
34 other candidates have no chance of winning : Pushpakumara
"We want someone who will take national security more seriously and in that case it is Gotabaya Rajapaksa that we support," opined S. A Pushpakumara. When asked about the 34 other candidates he said that they had no chance of winning because nobody even talks about them.
---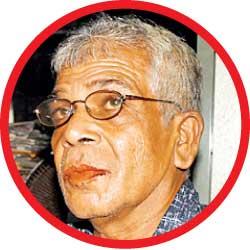 No progress for local practitioners : Rajakaruna
Rajakaruna is a local Ayurveda practitioner who claims that his business hasn't been successful during the past four and a half year. "We are facing many challenges. There's no progress for local practitioners like myself or for those who are engaged in manufacturing goods locally. The cost of living is high and it's difficult to survive by earning just Rs. 1000 or less for a day."
---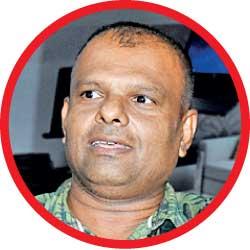 Existing Govt. didn't have power at provincial council level : Jayasundara
"The existing Government faced a lot of challenges, but they did a lot of work," said Ananda Jayasundara who was confident about Sajith Premadasa winning the Presidential Election. "But the present Government didn't get much publicity for what it did. The Yahapalana Government hasn't taken revenge from anyone like the previous regime did. They didn't appoint whoever they wanted for positions. Wages too have increased, so people don't have much to complain about. The existing Government didn't have power at provincial council level, but they still managed to do a lot of work."
---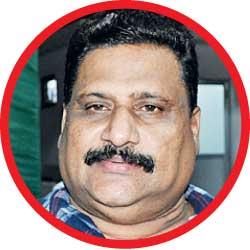 Next candidate should establish national security : Hewavitharana
"People blame that roads are in poor condition, but they don't understand that this is due to poor maintenance," opined Gamini Hewavitharana. "None of the provincial councils have maintained any road in the district. If they are maintained these projects could be sustained, not otherwise. On the other hand as voters we expect the next candidate to establish national security and stabilise the economy. We are becoming a colony of China, but Sajith Premadasa promised that he will not give lands to anyone."
---
People have lost interest in major parties : Manjula
"The National People's Power (NPP) candidate has already become a challenge to the major contenders," opined Manjula Kumara who has been a strong JVP loyalist in the area. "When we go on campaign rounds we see that people have lost interest in major parties. But they are frequently violating election laws and it has affected our campaign. It looks like these laws apply only to our party. For example when we went to hand over documents to the Elections Commission officials said that we had to present the deed of lands we have taken to put up campaign offices. But some owners have left the country and some are in Colombo. But in other polling divisions most campaign offices have been put up in violation of the rules and regulations that have been laid out. They are also abusing public resources, but the Police isn't taking any action. However people are still undecided about whom to vote and we feel that many are rallying around us."
---