---
The oragnised vigil by Yvonne's family and friends nudges the authorities to ensure justice to all victims of gender-based violence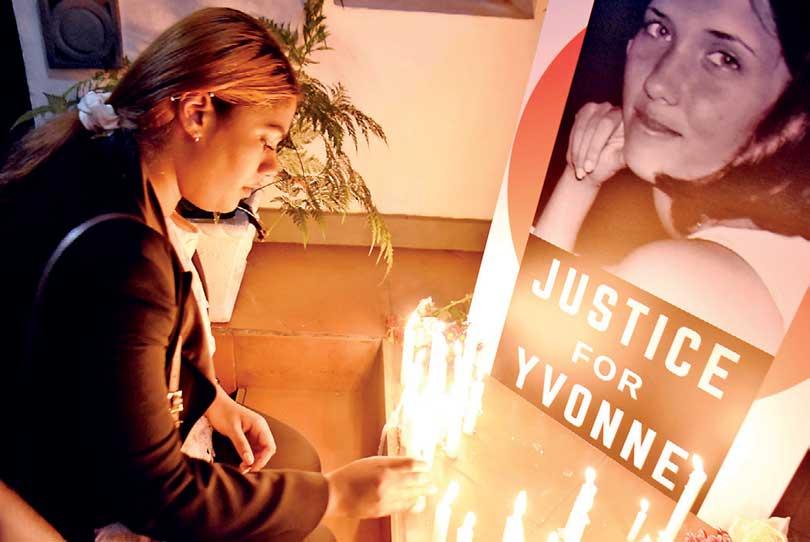 Lighting a candle for justice
Pix by Nimalsiri Edirisinghe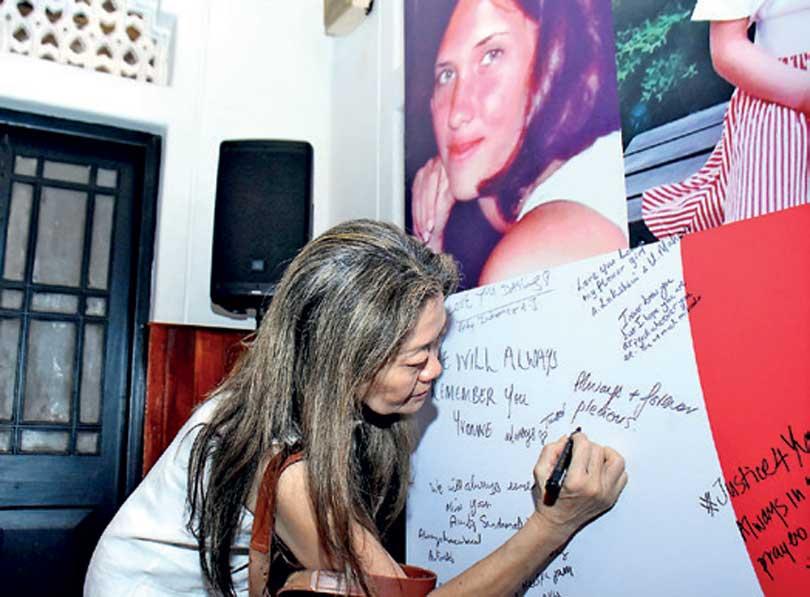 Always and Forever precious

A night out on July 1, 2005 ended tragically when 19-year old Yvonne Jonsson of Sri Lankan-Swedish origin was brutally murdered at the Royal Park apartment complex. The infamous 'Royal Park murder' made headlines as the family of the accused tried incessantly to shield the murderer from justice. The perpetrator, Jude Shramantha Anthony Jayamaha, was found guilty of 'culpable homicide' and was sentenced to 12 years rigorous imprisonment. In 2012, the Appeal Court extended the punishment to a death sentence, on grounds of murder. But a week before former President Maithripala Sirisena stepped down, he controversially bailed out Jayamaha by granting him a Presidential Pardon. In a public letter, Jayamaha requested for a 'second chance in life'. But members of the Jonsson family, who have been struggling daily to live with the loss of Yvonne, have been forced to relive the shock and trauma of that horrible day.

Public outrage

When President Sirisena announced he would release Jayamaha , some members of the public sided with him. But most were shocked and outraged at the act. Groups filed petitions and organised vigils on grounds that the pardon insulted Yvonne's memory and was a travesty of justice. After hearing the petitions, the Supreme Court on Friday issued an interim order banning Jayamaha from travelling overseas. Recently, Daily Mirror attended a candlelight vigil organised by Yvonne's family and friends, and spoke to those who lit candles in memory of Yvonne and invoked blessings on her.

Future of victims of abuse

Women's rights activists at the vigil stated the event was a sign of silent opposition against the former President's unwelcome decision, and a sign of solidarity to ensure justice for all women who are victims of any form of abuse. Unfortunately, male perpetrators are rarely blamed or punished, and instead women victims are blamed and shamed for reporting or seeking justice. Moreover, such abuse remains largely hidden and is propagated by misplaced societal notions of 'protecting women's honour'. Yvonne's case was a rare instance where the perpetrator was punished, giving hope to victims of gender-based violence. But granting a Presidential Pardon based on 'good behaviour' and that the murder was committed due to 'instantaneous and uncontrolled anger' questions the fate of all abused women who seek justice against abuse and violence.
---
"One-third of unnatural deaths among females are due to intimate partner violence"
- Subha Wijesiriwardena
Feminist activist and researcher Subha Wijesiriwardena said a United Nations Population Fund (UNFPA) study last year on the causes of female unnatural deaths in Sri Lanka had revealed that one-third of such deaths happened due to intimate partner violence. "Women are more likely to be attacked or hurt by someone they know, or even trust, rather than a stranger. This is practically a universal truth. Further, more often than not, men who commit violent crimes against women are typically those who have an established record of similar acts of violence, or other acts which reveal misogynistic attitudes," she said. Wijesiriwardena drew parallels between Yvonne knowing Jayamaha and he having a history of violent behaviour. She said women who go through such ordeals hardly receive justice. "Yvonne was lucky to receive justice. But 15 years later, it is disheartening to see how this turned around defying the order of the highest court in Sri Lanka by a single stroke of a pen," she stressed.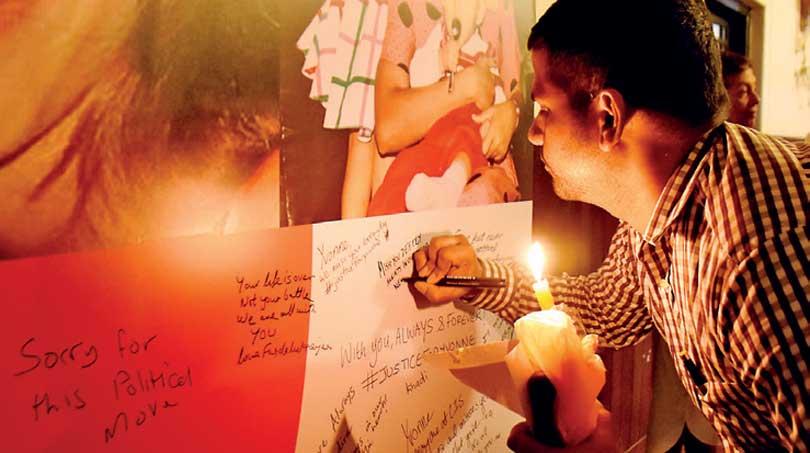 Miss you deeply Yvonne
"Yvonne was like an older sister to us too" - Friend of Caroline
A friend of Caroline Jonsson-Bradley, who regarded Yvonne as an older sister, said that releasing Jayamaha from prison was a "great injustice for the family and society". Caroline's friends had immense respect for Yvonne. "I' knew her (Yvonne) all my life. We lived down the same street. She was protective of Caroline and this was transferred to us. We would spend the day together and as soon as she got her license, she would drop and pick us up. Yvonne was an amazing person. I miss her and I know Caroline misses her older sister terribly," said Hiruki Wickramasinghe.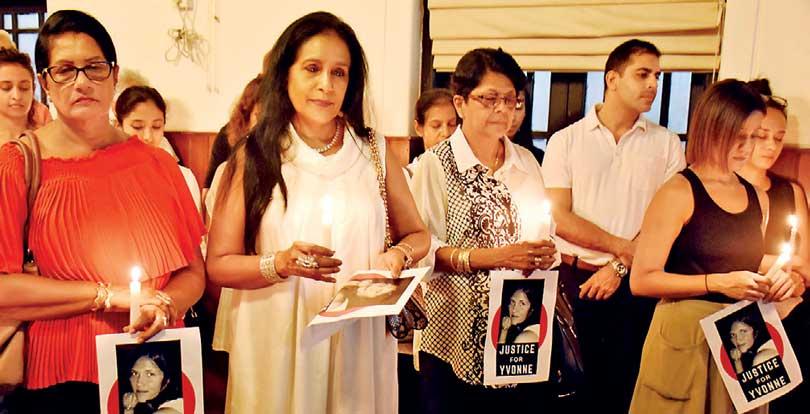 Standing in solidarity for justice
"Yvonne was bubbly, open and kind"
- Roger Jonsson
Yvonne's father, Roger Jonsson, described his daughter as a bubbly, open and kind person who had a pleasant relationship with everyone. He added that she was very protective of her younger sister, Caroline Jonsson-Bradley. He emotionally recalled the bond between the sisters and stated that had Yvonne been alive, she would have also left for London to live near her younger sister. Such was their bond. He lamented the injustice they had to face. "In Sri Lanka, over the past few years the legal system has collapsed. This is a terrible development for Sri Lanka," Jonsson said adding that he had filed a petition challenging the Presidential Pardon granted to Jayamaha.