---
Lakdasa's family and friends were much saddened by the news of his demise on Christmas Day.

Lakdasa was one of the first batch of students who travelled to the University Campus in Peradeniya in 1952.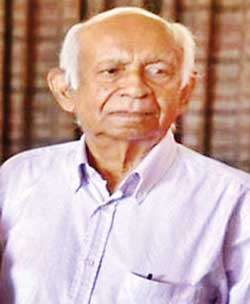 He read Economics (Hons) at the University and proceeded soon after to Oxford where he read for the M Phil.degree in Economics. Immediately afterwards he was invited to serve at UNCTAD where Dr. Gamini Corea also served at that time. He was in charge of Commodities and was considered an expert on the subject. He sought to promote bilateral and multilateral co-operation among developing countries for their common benefit. I was a friend and colleague of Lakdasa since our University days. Although he was a reputed international economist and worked all his life after his studies in Geneva, he never ceased to be interested and concerned for the people of
Sri Lanka where he knew he belonged.

As a student at Peradeniya he gathered a small group of students who went out from the Ivory Tower of the University to the neighbouring villages of Hindagala and Getambe to conduct classes in english and sewing for the less fortunate children in those villages.

This concern for the poor he never lost.

His wife predeceased him a few years ago and he leaves behind his daughters Tanzyn and Natasha and son Tikiri.

Well done thou good and faithful servant, enter thou into the joy of the Lord.

May He rest in Peace and
rise in Glory.
Bishop Kenneth Fernando