---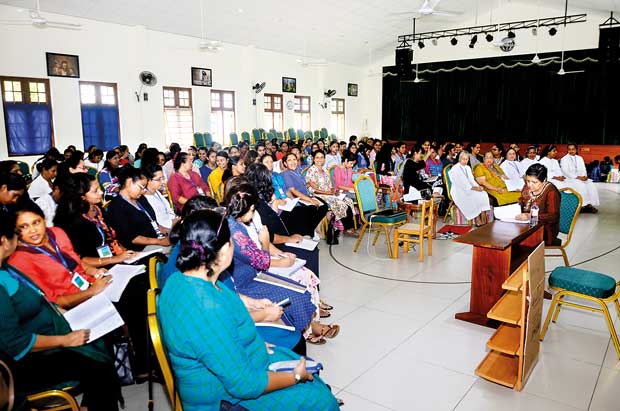 Language is the key which unlocks the door to developing skills that help communicate with. This key should be uncovered during the early years of a child, enabling him or her to have an augmented vocabulary. When this is done a child is gifted with the refined skill of fluent communication.
It is the teacher's responsibility to lay the basic foundation of language literacy in a child's early years. This responsibility isn't easy and requires tactical maneuver to guide the child accordingly and to evaluate progress in the language literacy as befits the age. The basic foundation of language is of utmost importance. This is why a clear language presentation has to be essentially brought about in the prime of childhood.

To serve this purpose, a three day Language Refresher Course was organized at the Good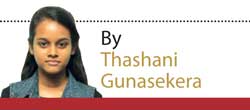 Shepherd Maria Montessori Training Centre. The course was held from September 6-8. The course targeted Montessorians working in authentic AMI Montessori Houses for Children. The programme was conducted by an energetic and lively personality named Cheryl Ferreira, the Course Director for Part-time Courses at the Maria Montessori Institute, London, UK. Being an experienced trainer, Ferreira was able to lucidly dispense knowledge to the audience. Ferreira conducted a session on the use of English language for children, helping the tiny tots to communicate using the language. The initial training was followed by a session where participants were made to read and write. The programme served as an eye-opener to the approach that should be adopted by adults to inculcate language development in children, from a very young age. The program concluded successfully, attracting 140 attendees from twenty-five schools located all over the island.
The programme served as an eye-opener to the approach that should be adopted by adults to inculcate language development in children, from a very young age

The organizing committee reserves the rights to bask in the glory of the programme's success. The result for this success is the initiation and smooth management of the event. There was no room left for anyone to be dissatisfied. The Organising Committee comprised members Juliana Mahadeva, Zenita De Silva, Sherene Alles Fernandopulle. Sanjana Selvarajah, Kishani Silva, Ama Gokula, Vimadi Athauda, Sr. M. Stanislaus Vas, Surangani Jayatilaka, former Principal of St. Bridget Montessori House of Children, Sr. Marie Remona Nugara, present Principal of tSt. Bridget Montessori House of Children, Sr. M. Dulcy Peiris, Sr. Thilini Rupasinghe and Sr. Velani De Silva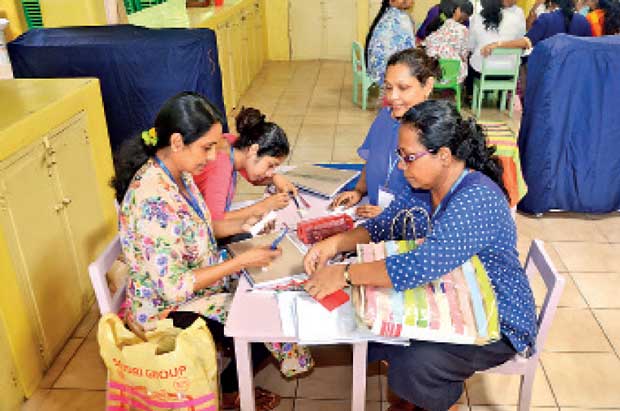 Group activities of the refresher course
.
The course prepared teachers intellectually

Speaking on behalf of the Organizing Committee, Rev. Sr. Stanislaus Vas, expressing her opinion on the language refresher course, deemed it as a way to enrich the vocabulary in children. "We feel Blessed and Privileged. We thank God as we see this programme as a treasure that will help benefit little children. It is a gift that we place at the feet of the little child by way of language. The course has made us feel enriched and empowered. It has served its purpose in raising awareness and in preparing teachers intellectually, socially and spiritually to offer the gift of language competency to children from a very young age while ensuring the maximum respect and dignity of the little child. The language development of a child starts from birth. So the beginning is at home. When he enters the House of children then the teacher is entrusted with the responsibility of presenting the language to the child and enriching vocabulary.We hope the programme served its purpose. This is our inaugural course. In time to come, we hope to conduct one every year," opined Sr. Stanislaus Vas.
pics by Waruna Wanniarachchi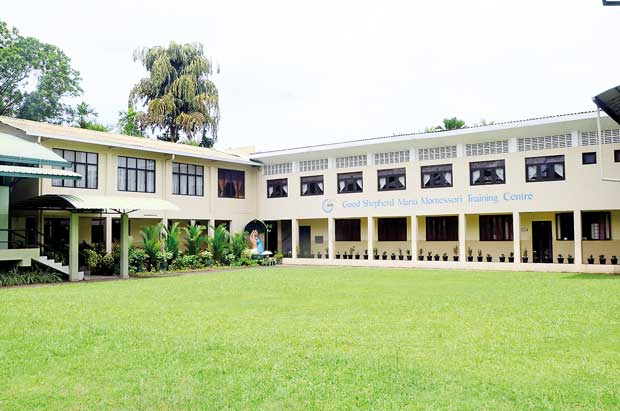 Good Shepherd Maria Montessori Training Centre