---
SERVING THE POOR AND NEEDY FOR 60 YEARS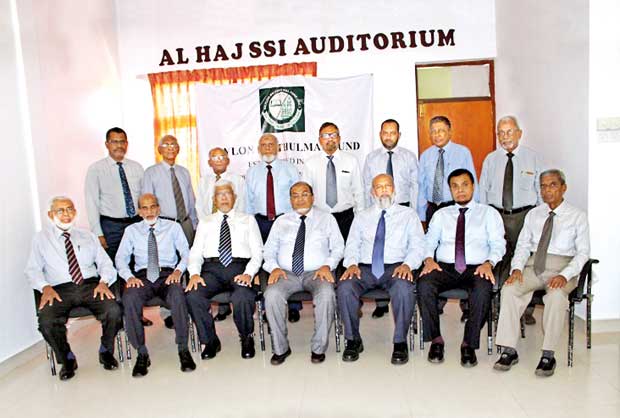 The 60th AGM of the Ceylon BaithulmalFund was held on August 20. The Fund was established in 1957 and was incorporated by an Act of Parliament, Law No 9 of 1976 and completes 60 years this year with an exceptional record of dedicated service to the poor and the needy.
CBF was formed on the initiative of the late H. S. Ismail (the first Muslim Speaker of the House of Representatives) who served as its President from 1957 to 1973.
Al-Haj A. A. M. Illyas Admani, an eminent lawyer and industrialist, was re-elected as the President for the year 2017/2018. Other Management Committee members include luminaries from the Legal, Accountancy, Banking, IT, Insurance Sectors and Directors of Companies.
The Ceylon Baithulmal Fund in its long journey of 60 years has been of service to the poor, the destitute and the needy. It has assisted the elderly, displaced, orphans, widows and invalids. It has also provided scholarships to students and undergraduates from needy families to pursue their studies.
"During the times of natural disasters which sometimes shatter the lives of many families, the Fund respond with emergency relief"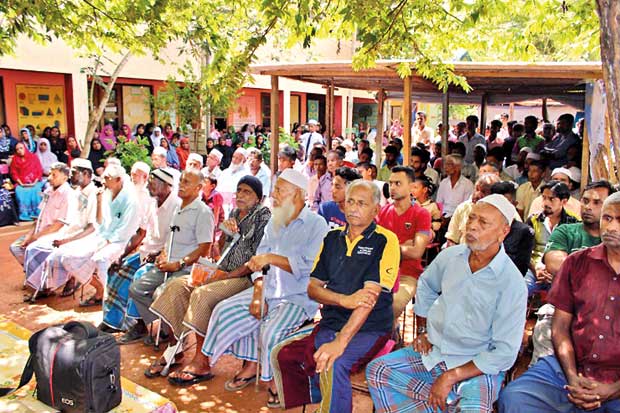 In addition, the CBF provides marriage assistance and Iddah allowances, assistance to repair houses, to pay off debts, to start a vocation or self-employment. During the times of natural disasters which sometimes shatter the lives of many families, the Fund responds with emergency relief and more importantly by addressing the long term needs of the unfortunate victims by providing the needed resources which will assist them to generate a regular income and support their families and rebuild their lives.
More recent key activities of the CBF are the Village and Urban Development Programmes where its officials reach out to the poorest of the poor throughout the country and townships and with the local Masjid officials evaluate the assistance requirements which vary from self- employment, education, orphan and widows support and medical assistance. We have assisted several such remote villages and urban areas under this programme and the next village development programme is scheduled for September in villages off Nawalapitiya.
The Fund has always received overwhelming response from the community towards its efforts of eradicating poverty through its various programmes and in this diamond jubilee anniversary, the CBF wishes to place on record its deepest appreciation to all our respected donors who trust us and continue supporting our work. It is with their support that we continue to improve income, livelihood, living conditions and empower hundreds of needy and poor families across the country.

By A. N. Nazvi Rahman
Secretary - CBF