---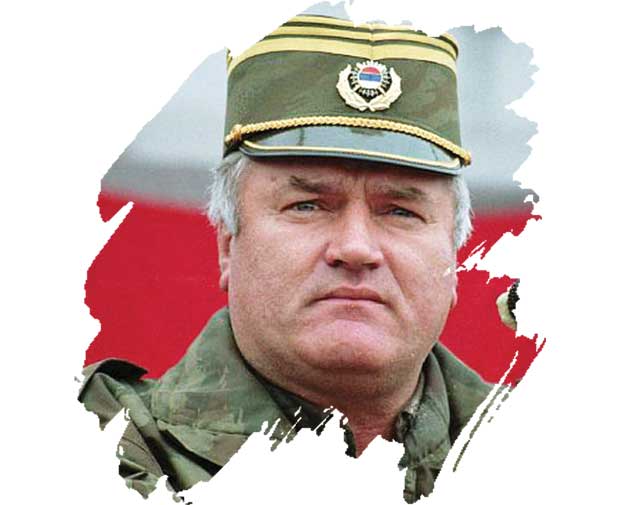 Ratko Mladic, when he commanded the Bosnian Serb army during the bitter 1992-95 Bosnian war, struck terror into the hearts of the minorities of the former Yugoslavia. Arrested finally in 2011 after 14 years in hiding, he now faces sentencing by the Hague war crimes tribunal, which has called for a life sentence for the man nicknamed 'The Butcher of Bosnia.'
The Mladic trial is one of the last cases to be heard by the international criminal tribunal for the former Yugoslavia (ICTY). Set up in 1993, it has already given a 40-year sentence to the Bosnian Serb political leader Radovan Karadzic, who was found guilty of genocide during the Srebrenica massacre.
Mladic faces two charges of genocide, the second count for the same massacre in which over 7000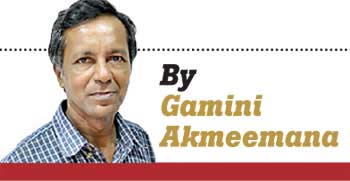 Muslim males were killed after being taken away from the supposedly UN-protected enclave in July 1995. He oversaw the siege of Sarajevo and daily deaths of its residents by shelling and sniper fire.
Mladic knew ethnic violence as a child. His father was a partisan fighting the German army during WWII, and was killed in 1945 by the pro-Nazi Ustasha partisans. After training to be a tinsmith, Mladic joined the army and commanded units in Macedonia and Kosovo under the communist regime of President Josip Broz Tito.
When the communist government collapsed in 1991 and the country disintegrated, Mladic was a Colonel and sent to fight Croat separatist forces. He won a reputation for reckless courage. When the war came to Bosnia in 1992, Mladic and his fellow Bosnian Serb officers changed their allegiance from Yugoslavia to the breakaway republic Srpska. But the ultimate mission was to conquer more territory for Serbs on behalf of President Milosevic in Belgrade.
"Mladic faces two charges of genocide, the second count for the same massacre in which over 7000 Muslim males were killed in July 1995. He oversaw the siege of Sarajevo and daily deaths of its residents by shelling and sniper fire"

Now promoted as a General, Mladic cut off and began shelling his former neighbours in Sarajevo in May 1992, killing 10,000 people in three and a half years.
After the war, the Yugoslav army consisted mainly of Serbians, and the general staff did its very best to protect Mladic, now the most wanted man in Europe with a prize of US$5 million on his head. An entire department called the 30th Personnel Centre, tasked to look after the social welfare of former Bosnian Serb officers, was now put in charge of Mladic's welfare. A large force of about 100 bodyguards too, was set up. In addition, Mladic had his own driver and cook and personal waiter.
Over the next few years, Mladic and his entourage lived comfortably in various Yugoslav army holiday retreats. He wasn't living like a fugitive. Travelling often to his home in Belgrade, where he relaxed with his children Darko and Ana. He dined out, went to football matches and played table tennis.
He was a national hero to his loyal entourage. But, just to make sure nobody had any second thoughts, they were shown photos of their families – a classic blackmail tactic to tell them that it wasn't just their lives at stake should anyone change their minds.
Though his future seemed to be secure at this stage, all wasn't well in Mladic's private life. Daughter Ana, in her early 20s, was in love with a human rights activist who called Mladic a war criminal. He laid down a condition for marriage – he would marry Ana only if she renounced her father. Torn between conflicting interests, Ana killed herself in February 1994 with her father's favourite pistol.
Mladic was inconsolable, and claimed furiously that there was a conspiracy behind his daughter's death, making his hatred of minorities even greater. In the meantime, Serbia was undergoing rapid transformation. Hardliner Milosevic's popularity plunged, and he was defeated in Slovenia, Croatia, Bosnia and even in the Serb heartland of Kosovo. He lost power in October 2000 and was delivered to the Hague in June 2001 to face war crimes charges.

Mladic, no longer receiving State protection, began to feel vulnerable. He moved to a Tito-era refuge with underground bunkers in the countryside. The Belgrade government formally declared Mladic's retirement from the army in March 2002, and a decree was issued in April legalizing cooperation with the ICTY. Serb generals were still on Mladic's side, but they had no choice now but to tell him he could no longer take refuge in military spas.
Initially, Mladic refused to leave until the army buzzed the base with helicopters. Mladic finally negotiated safe passage out of there, and left for a new hideout. His bodyguards were withdrawn and he was now protected by a handful of old comrades led by Jovo Djogo, a former Bosnian Serb Colonel.
Mladic now lived in drab, rented apartments near Belgrade. His family could no longer visit him. Interestingly, he lived just a few apartments away from Radowan Caradzic, also hiding from genocide charges. The two men couldn't stand each other anyway, and their paths never crossed.
Mladic banned the use of mobile phones and rarely went out except for an occasional walk with Darko. He wanted warm milk and honey before his morning exercises. His food had to be fresh, and he ordered the food to be bought from different shops. He looked after his appearance.
The unexpected murder of Serbian Prime Ministe Zoran Djindjic in March 2003 by a group of paramilitary and criminal gangs, who feared his plans to smash organised crime and his cooperation with the Hague Tribunal, was a totally unexpected blow to Mladic because the security forces cracked down harshly and there were more than 13,000 arrests. Feeling more vulnerable than ever, Mladic changed apartments and told his bodyguards to stay a phone call away, only one minder at a time knowing his address.
"Daughter Ana, in her early 20s, was in love with a human rights activist who called Mladic a war criminal. He laid down a condition for marriage – only if she renounced her father. Torn between conflicting interests, Ana killed herself in February 1994 with her father's favourite pistol"

In October 2004, two soldiers were killed while on duty by a third party. The military tried to hush it up and the civilian commission investigating the deaths received threats. But they concluded that the two men had been killed because they got to know where Mladic was hiding.
In December 2005, he was moved to a country cottage. But his protector Djogo was arrested, and Mladic panicked. He dropped Djogo's team, and went alone to his brother-in-law Krsto Jegdic's Belgrade apartment on Feb.4, 2006. In his backpack, Mladic carried a Heckler & Koch machine pistol and two pistols.
Mladic told Jegdic bluntly that his son's life might be in danger if he were betrayed. But the threat backfired because Jegdic's wife furiously told him he couldn't stay there. Finally, Jegdic drove Mladic to his brother Miroslav's home at a charming wooded settlement near the Sava River.
This place with its scattered houses was safer than Belgrade, but men from the Security Information Agency (SIA) raided in one early morning. Mladic was lucky – the searchers looked in the wrong houses. According to a Western investigator, the raid was either clumsy or deliberately misleading, meant to fool Carla Del Ponte, the chief prosecutor of war crimes in former Yugoslavia.
Two days later, Mladic left the settlement but he found the life of a fugitive increasingly perilous. He was by now a forgotten figure, and his friends had all retired. Serbian voters were weary of isolation and leaning towards the European Union. New elections in 2008 put reformists in the ministries and in charge of national security.

Pressure on Mladic's family meant that both his son's and daughter-in-law's careers were jeopardized. But no family member was going to betray Mladic. They had the support of Russia's Federal Security Bureau, the successor to the KGB. Serbia was an old Russian ally and Moscow saw him as a Slav military hero.
Miodrag Rakic, the man tasked with leading the hunt for Mladic, suspected that the Russians gave money regularly to Mladic's family to relieve the financial pressure on them. In 2008, Rakic and a colleague made a secret trip to the Hague tribunal, flying in a roundabout route. Once he returned, Rakic was told by one of Mladic's supporters that his family would be in danger if he continued to cooperate with the court.
Rakic denied he had anything to do with the court. The man silently drew a diagram of the Hague conference table, writing down the names of every person at that meeting, even indicating exactly where each was seated. Rakic was convinced that the FSB had the wherewithal to penetrate the Hague Tribunal. From then on till his death in 2014, he travelled with two bodyguards.
Instead of withdrawing from the tribunal, Rakic took the daring step of confronting the Russians boldly. At a Moscow conference, he met Nikolai Patrushev, a former head of the FSB.

Patrushev told him that orders to protect Mladic came from Putin himself. "I will talk to my bosses and do what I can," he told Rakic. He kept his word and Russian support for the Mladic family dropped off. Now, the former general was truly alone. He was finally cornered in the old farmhouse of his cousin Branislav in a northern Serbian village.
Though quite ill after suffering a stroke, he refused to see a doctor, and allowed neither his son nor wife to visit. But in 2008, Darko brought his two children there while returning from a party at another cousin's house. He didn't know that policemen in civvies were trailing him.
Twenty days later, plain clothes police from a special war crimes unit raided the cousins' houses. Inside Branislav's house, one upstair door was hard to open. They forced it open to see an old man in a black baseball cap standing behind the door. When they checked his identity, it said 'Ratko Mladic.'
"You've finally found who you're looking for," the man said defiantly. His machine pistol was found lying among dirty socks at the bottom of a wardrobe. Attempts to stall Mladic's trial to the Hague on health grounds failed, and his trial began in June 2011. A Belgrade judge granted the general's request to visit the grave of his daughter Ana.
Mladic's trial was expected to conclude early this year. But errors by the prosecution caused the judge to pause the trial, saying that UN judges at the Hague would analyse the "scope and full impact" of the prosecutor's error and try to set a new starting date for the trial as soon as possible

(Source: The Guardian UK)