---
Dance of devotion to Lord Maha Vishnu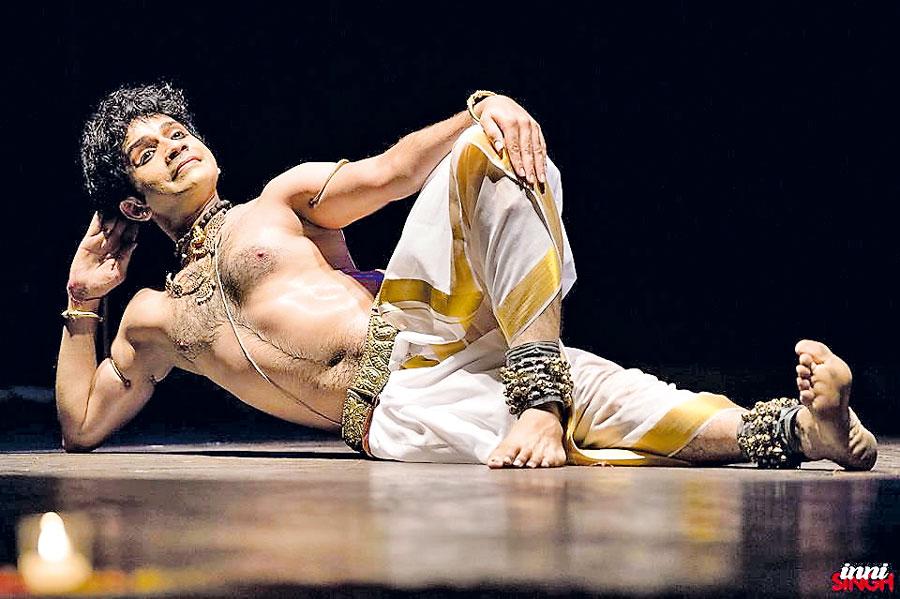 Sri Shirdi Sai Trust of Sri Lanka and trustees of Sri Varatharaja Vinayagar - Sai Nathanin Saranalayam in Kotahena have jointly organised a devotional classical Bharatanatyam dance performance by renowned Indian classical dancer Sri Pavithra Krishna Bhat today at 6.30 p.m.at the Bishop's College Auditorium.

The event aims at raising awareness on the magnificent Shirdi Sai consciousness that is happening globally and to seek support for the upcoming Shirdi Sai meditation and community centre at Elston Estate in Puwakpitiya, Avissawella.

Sri Lanka and Sri Ranga are quite connected. It is believed that the reclining statue of Maha Vishnu, situated near Trichy in South India, was on its way to Sri Lanka and Vibeeshana could not bring Maha Vishnu after a short break.

Sri Ranganathaswamy or Thiruvarangam, a Hindu temple at Srirangam in Tiruchirapalli, Tamil Nadu, is dedicated to Lord Ranganatha, a reclining form of deity Vishnu. It is one of the largest temple complexes with 50 shrines and the most desired pilgrimage destination by Lord Vishnu devotees. Srirangam, among a few self-manifested shrines (Swayam Vyakta Kshetras) of Lord Vishnu, is enormous and has seven enclosures (prakaras). These enclosures are formed by thick and huge rampart walls which run round the sanctum. There are 21 magnificent towers in all prakaras. Srirangam temple was bounded by river Kaveri on one side and Kaveri distributary Kollidam on the other.


Pavitra Krishna portrays as a devotee who urges to seek a glimpse of Shri Ranga and hence starts his journey from river Kaveri and presenting the glory of Garuda (Bird Eagle) which is the vehicle mount of Lord Vishnu. "Garuda guides me to reach unto you, here I witness this grandeur form of you, oh the limitless Lord Ranganatha, with my limited physical eyes. A grandeur, which cannot be compared... which cannot be explained… I am spellbound and speechless."

This production concludes the elements of devotion (bhakti) and gives the complete experience of worshipping in a temple. Kshetram (temple), Thirtham (river), Mandiram (chanting of Veda), Pravesham (entry), Darshanam (vision), Anubhavam (experience) and Utsavam (celebration) are explored through Sri Ranga Pura Vihara, one of the most popular compositions of poet Shri Muthuswamy Dikshitar.

Rama conquered Ravana in the battle and crowned Vibhishana as the king of Lanka. As a symbol of love and eternal protection, Rama gifted the idol of Vishnu, who was in a reclining form, on condition that wherever the idol was placed, it would be its permanent abode. Vibhishana found himself in a dilemma as he had to perform his evening Pooja and could not keep the idol anywhere. Lord Ganesha took the form of a shepherd and offered to help Vibhishana by holding the idol while Vibhishana performed his prayers. When Vibhishana returned, Lord Ganesha had kept the idol on the ground and it had stretched in the reclining form of Sri Ranganatha. Vibhishana persuaded the Lord to accompany him to Lanka, but the Lord refused. Lord Vishnu then gave his word to Vibhishana that he would watch over his kingdom and his glance would always be upon Lanka.

Shri Pavitra Krishna Bhat from Mumbai, trained under renowned Bharatanatyam exponent Guru Shri Deepak Mazumdar and an "A" grade artiste of Doordarshan, has choreographed and performed in many thematic presentations in India, Dubai, Malaysia, Indonesia, Canada and USA and is a recipient of multiple accolades from many scholars in the field.
For inquiries contact Sainathanin Saranalayam (Colombo office) on 0776670522.