---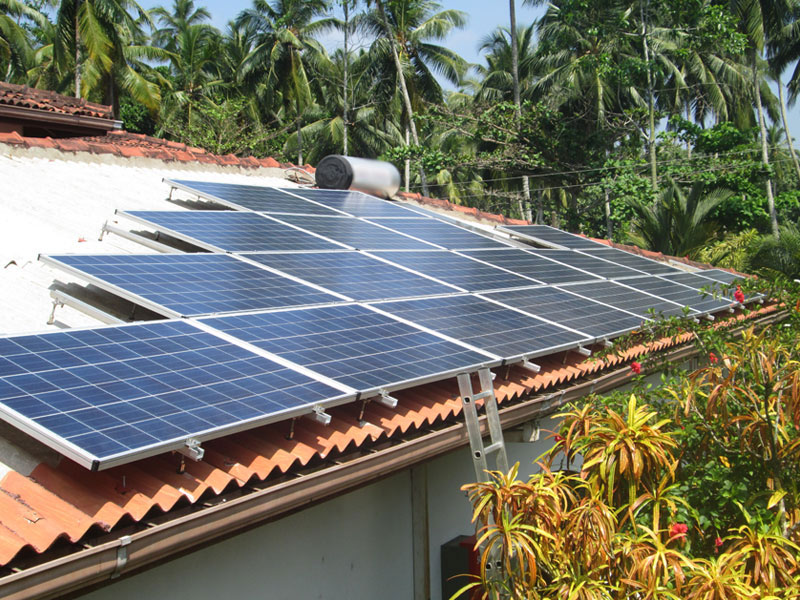 Solar energy is derived from the radiation emanated by the Sun and this is why it is cheaper and eco-friendly. While Sri Lanka has initiated its 'Battle for Solar Power' locally known as 'Soorya Bala Sangramaya' the general public is encouraged to make use of solar energy for their daily activities. As our non-renewable resources are set to decline in the years to come, it is important for us to move towards renewable sources of energy like wind, hydropower, biomass and tidal. The main benefit of solar energy is that it can be easily deployed by both home and business users as it does not require any huge set up like in case of wind or geothermal power. Solar energy not only benefits individual owners, but also benefit environment as well.
Listed below are a few advantages of using solar energy:
Renewable Energy Source: among all the benefits of solar panels, the most important thing is that solar energy is a truly renewable energy source. It can be harnessed in all areas of the world and is available every day. We cannot run out of solar energy, unlike some of the other sources of energy.
Cut down electricity bills: This is a huge concern among consumers in Sri Lanka. The highly priced electricity and water bills add up to their cost of living and by using alternatives such as solar energy, you will be able to save a few more rupees on your electricity bill.
Diverse applications: Solar power can be used for various applications, the most important of them being generating electricity.Solar energy can be used to produce electricity in areas without access to the energy grid and to distill water in regions with limited clean water supplies. In Sri Lanka drought-stricken areas such as Hambantota could effectively use solar energy for the above mentioned purposes.
Low maintenance costs: Solar energy systems generally don't require a lot of maintenance. You only need to keep them relatively clean, so cleaning them a couple of times per year will do the job.
Reduce pollution: Solar energy is an alternative fossil fuel as it is clean, reliable and also a renewable source of energy. It doesn't pollute the air by releasing harmful gases such as carbon dioxide. So the risk of damage to the environment is reduced. Solar energy also doesn't require any fuel to produce electricity and therefore avoids the problem of transportation of fuel or storage of radioactive waste.
If you too are looking at investing on electric power as means of conserving energy, United Tractors is a recommended source. Many large scale buildings and industrial facilities in the country are powered by Cat Generators. Hospitals and five star hotels too rely on Cat Power for energy conservation purposes.
By Kamanthi Wickramasinghe