---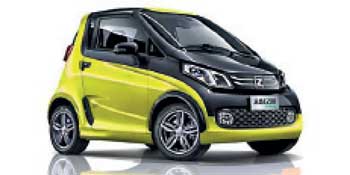 It was recently announced that Ford Motors and China's Anhui Zotye Automobile have agreed to invest a combined US$756 million to set up a 50-50 joint venture in China to build electric passenger vehicles for the Chinese market.

The new joint venture named Zotye Ford Automobile Co. Ltd plans to build a manufacturing plant in the Zhejiang province. The vehicles will be manufactured under a new Chinese brand.

Zotye has been imported and distributed in Sri Lanka for almost a decade through Unimo Enterprises Ltd, a fully owned subsidiary of United Motors Lanka PLC. Under the brand the Z100 was launched last year and has seen rapidly gaining popularity in Sri Lanka as an affordable car that has sufficient power for city and long distance travel and all the important options for comfort and ease of driving.

As the world of automobiles move in to a paradigm shift towards electric vehicles, we see this new partnership as tapping into a boom for such vehicles in the world's top auto market. Electric vehicles are the passenger transport of the future with its energy efficiency, affordability and performance. Unimo Enterprises Ltd has also supported this drive towards the future by initially introducing gasoline Zotye's Z100 which is becoming rapidly popular among the first-time vehicle owners in the country.

With its 1000cc engine, five-speed manual transmission, Electronic Power Steering (EPS), power shutters, central locking system, and 14-inch alloys, the Z100 is a car that combines a stylish exterior and plush interior for the best value compact car in the country.

Through the joint venture with Ford, Zotye will introduce a brand new range of small all electric vehicles for young, city-dwellers. Further commenting, Unimo Enterprises Ltd Chief Executive Officer/Executive Director Mahesh Gunathilake stated: "We are proud to be a part of Zotye Automobile and congratulate them on the new venture. We will be further strengthening our relationship with Zotye by introducing new technologically advanced cars from Zotye to the local market in the future."