---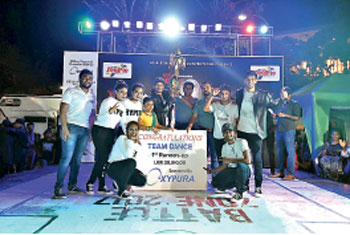 Puritas, the subsidiary of Haycarb, a group member of Hayleys PLC is once again the Personal Protection Partner of the Colombo Motor Show.

The largest international automobile event in Sri Lanka, the Colombo Motor Show 2017 was opened under the patronage of chief guestTelecommunication and Digital InfrastructureMinister Harin Fernandoand is an annual event which brings together global manufacturers, industry specialists, distributors and motor enthusiasts.

Haycarb, the parent company of Puritas, produces coconut shell based activated carbon for a variety of purification processes, including air and water purification. A major property of activated carbon is its high adsorption capacity due to its very high surface area. As an example, single gram of activated carbon has a surface area that can be equivalent to a size of a football field. Haycarb PLC's activated carbon is made from coconut shell charcoal that has created a major economic use for coconut shells since company inception in 1973. Haycarb commands roughly 16 percent of the global market share in coconut shell based activated carbon. Puritas is its subsidiary company which manufactures and markets their range of products.

The products featured at the event were, the revolutionary Oxypura Face-masks, designed and developed for motorcyclists, their passengers as well as cyclists and fitness enthusiasts who are exposed to toxic fumes while on the go. Also highlighted was the innovative Clipit - Car Air Purifier, a unique product which absorbs toxic emissions trapped within cars, including benzene which is produced by vehicles overheating in the sun.

Commenting on this range of innovative and lifesaving products geared at protecting the health of all motorists, including riders as well as drivers,Puritas and Haycarb Managing DirectorRajitha Kariyawasansaid, "The health and well-being of our customers is at the heart of our products and is of critical importance to us. The fast deteriorating quality of air is a growing global concern. As a primary protection to riders, we have developed activated-carbon based face-masks which protect the health of those who are exposed to toxic fumes which lead to life threatening side effects." Elaborating further he added, "Our Clipit car air purifier protects those who travel in vehicles by keeping the interior of the car fresh by adsorbing harmful gases and particulate matter."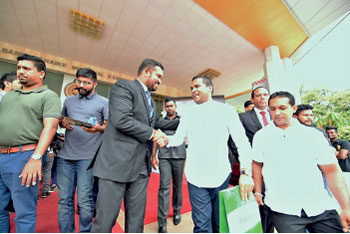 The Oxypura face-masks are not only limited to motorists but can be used as personal protection in both industrial and agricultural applications.

The unique range of carbon based purification products does not stop there. Ranging from toxin and odor absorbing products under Oxypura's brands, 'Mr. Fresh', 'Bin Fresh' and 'Fresco', these products provide protection from harmful odors caused by garbage and odor cross contamination to keep a home fresh and safe. The company's in-house research and product development has addressed a multitude of issues faced by society through poor air quality in the environment.