---
Lanka Ashok Leyland ended another successful year with improved results making total revenue of Rs.11.4 billion owing to an excellent fourth quarter where revenue reached Rs.3.8 billion.
Lanka Ashok Leyland's foray into export markets made significant gains this year, which contributed in expanding the gross profit margin to 9 percent against 8.4 percent a year earlier.
Non-recurring expenses relating to tax charges and an impairment provision amounting to approximately Rs.120 million drove up operating expenses by 44 percent to Rs.502.7 million from Rs.348.7 million in 2015.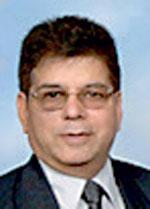 Higher interest rates during the year drove up net finance expense by 64 percent to Rs.91.1 million against Rs.55.7 million in 2015, while the interest-bearing liabilities fell almost 9 percent to Rs.1.8 billion from Rs.2.0 billion a year ago. Inventory levels rose 3 percent to Rs.3.9 billion for the same period.
Profit before tax grew 12 percent to Rs.351.6 million compared to Rs.314.0 million posted for 2015. Taking into consideration the non-recurring expenses and the improved performance, the board of directors has declared Rs.30.0 per share as a dividend representing a 20 percent increase over last year.
Commenting on the results, Lanka Ashok Leyland CEO Umesh Gautam highlighted, "That despite of frequent changes in the import duties, restricted leasing facilities and adverse market conditions, this year's performance has been a reflection of the prudent financial management, collective effort by management and all our employees. The bottom line remains healthy, notwithstanding the extraordinary line items on the firms' operating expenses.
For another year, the key macro variables trended against us as average weighted lending rates rose approximately 200 basis points impacting demand while the Lankan rupee lost around 4.5 percent against the US dollar driving import prices up and negatively impacting our margins. However, the depreciation was not as severe as 2015, where the Sri Lanka rupee fell over 9 percent and we were able to navigate the risks better.
In focusing on the variables within our control, Gautam said, "I am proud of the marketing team's innovation, industry and effort throughout the year to increase our market share and sales in the midst of a challenging environment. Overall unit sales increased 10 percent year-on-year despite rising costs, partly driven by the construction sector which continues to be a driving contributor for national output."
We remain well capitalized as interest-bearing liabilities fell almost 9 percent while inventories rose 3 percent. During the year, we were granted better terms of import through our principal Ashok Leyland, greatly helping our working capital positions.
Looking ahead, we continue to see strong demand emanating from key economic sectors such as the construction industry going into next year despite a challenging external environment for the rest. Interest rates may start to fall in the latter part of the year. However, it depends on other economic factors and the success of government reform to tackle its foreign debt position. Addressing our overreliance on domestic vehicle sales as a disproportionate portion of revenue, our export push has grown over 700 percent in the last year and we hope to make further gains."