---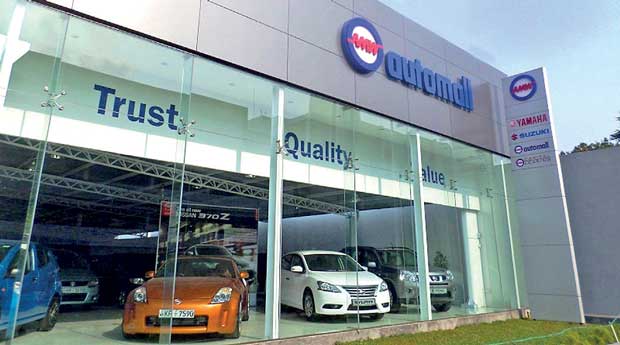 In an increasingly competitive market where buyers have limited reliable options, unscrupulous elements are at work in an attempt to market, unworthy vehicles to unsuspecting customers, says a spokesman for AMW Automall, the certified pre-owned vehicle arm of AMW Automall, which markets 'certified pre-owned vehicles' and offers the option of buying back customer vehicles at ascertained market rates, understands not just market dynamics but also changing customer needs.
"Many vehicles today are being sold by brokers and road-side car sales to buyers who are not aware of the actual condition of the vehicle" he says. "The mileage reading may have been tampered with and the buyer will not know until he or she buys the vehicle or in fact might never get to know at all.
"In contrast, the vehicles marketed by Automall undergo a 99 point check and are certified assuring the customer of highest possible quality. What's more, there's free roadside assistance provided by AMW for the first year. Leasing facilities can be obtained within 3 hours. You can trust that the documentation will be clear. We also ensure that our certified pre-owned vehicles are accident free. We must also mention that we are so confident of our vehicles that we offer a 1-year or 20,000km warranty as standard on a used vehicle and are proud to say that we are the only company in Sri Lanka that does so. Remember, the warranty is from AMW Automall and not from a roadside car sale."
Additionally, when selling a vehicle too, the customer may find it difficult to get a reasonable price. "This is where we come in. At AMW Automall, we give you the best price for your well maintained vehicle. We pay you in cheque for your vehicle within 04 working days and you can trust us with the documentation."
As the market leader in the country's automobile industry, AMW believes that there is a greater role for Automall to play in providing customers with a genuine, reliable service in buying and selling a vehicle of their choice. "Normally, the customers have to take a mechanic to examine the vehicle he or she is going to buy, check the mileage and still may not be sure that the vehicle is accident free or not damaged in anyway. With us, the customer is assured of peace of mind in buying or selling a vehicle."
With Automall, certified vehicles also mean confidence and the assurance of getting value for money. With leasing facilities and known and trusted brand names that the customer can be sure of, Automall brings a globally recognized system of buy-back vehicles to Sri Lanka. In combining the concept with AMW's portfolio of well-known leading brands, Automall has the perfect solution to the obstacles faced by buyers and sellers in the automobile industry.
Automall advises customers to be extra-vigilant when selling or buying a vehicle. 'Be sure of the vehicle, which is difficult given the lengths some of the professional brokers would go to, to hide flaws of vehicles. Sometimes, you may never know. So better to be safe than sorry when you buy your vehicle. Also remember, it is not advisable to buy vehicles with open papers."
In giving customers easy access and a convenient service, Automall is suitably located in many key towns including Borella, Malabe, Nugegoda, Kandy, Kurunegala, Galle, Matara and Negombo.