---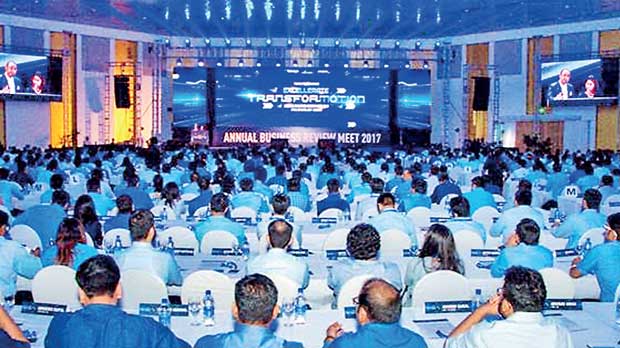 Maruti Susuki Motors India recently held their all India Annual Business Review Meet 2017 on the theme 'Accelerate Transformation' at the BMICH exhibition centre.
Nine hundred delegates at Assistant Manager and above from the Sales & Marketing discipline attended the event which comprised of a two-day conference, and award presentation.
This is the first time in its 44-year history that the BMICH successfully negotiated an international conference directly with the foreign organizers, which helped to add nearly 1000 people including support staff to April Indian tourist arrivals to the country and also earn significant foreign exchange.
BMICH is the winner of the coveted Gold Century International Quality ERA Award – Geneva 2016. It was also adjudged the Leading Meeting and Convention Venue South Asia at The South Asian Travel Awards last year.