---
utomated Belmont Public library opened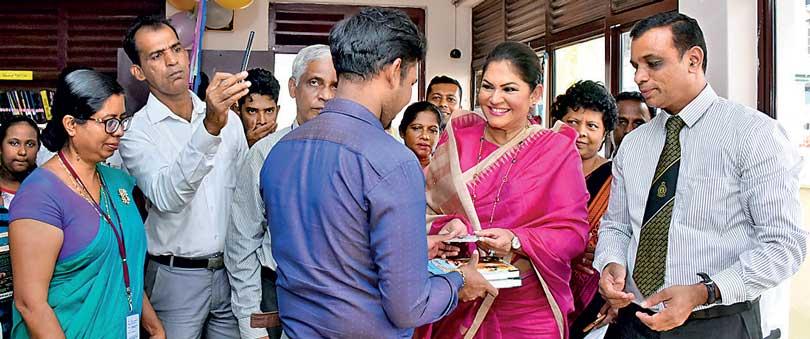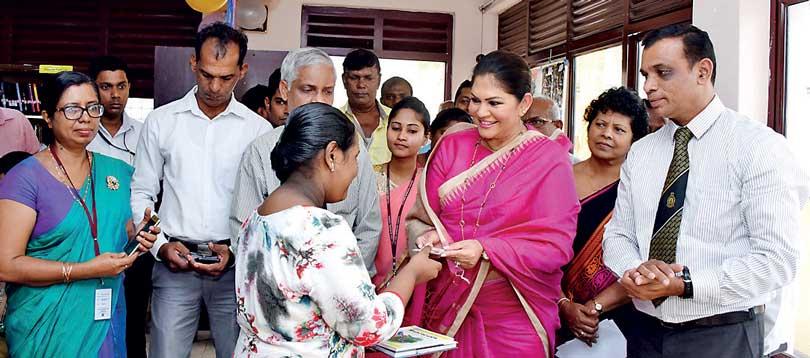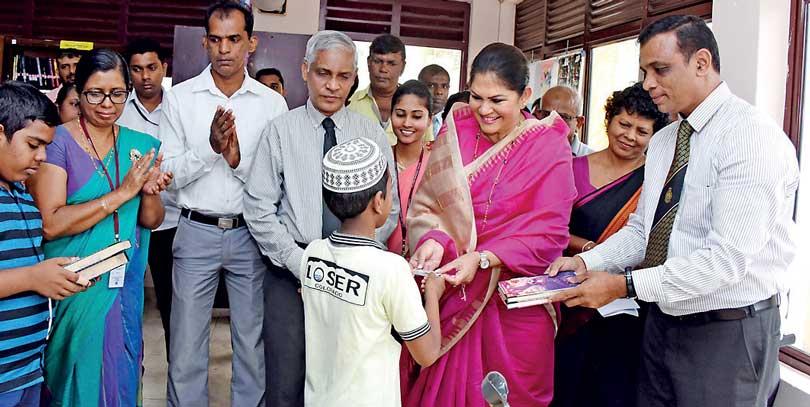 By Thisari Andria Walawege
Marking another stepping stone in Colombo's journey towards technological advancement and new innovations, Colombo Municipal Council (CMC) has taken necessary action to automate a variety of services including public library facilities.

Colombo Mayor Rosy Senanayake said the CMC would continue to provide facilities to all tax paying citizens so that they could receive services in an efficient, effective and transparent manner.

She said this at the opening ceremony of the automated Belmont Public library last week under the programme of providing library facilities which was launched with support from the Ministry of Public Administration, Home Affairs, Provincial & Local Government and with the technical support from Open University of Sri Lanka.
The Belmont Public library with automated library services was reopened on December 17 under the patronage of Mayor Rosy Senanayake.

Addressing the gathering, the mayor said the automation of the Belmont Library was another successful step towards achieving higher efficiency in providing services by the Colombo Municipal Council.

She said all scientific data on books are integrated to the 'Koha' library system and all the administration work would be handled by Colombo Public Library.

According to the mayor, enabling book exchange through digital identity cards, providing readers access to their information through individual accounts and enabling library catalogue search through the electronic data foundation are some of the services provided through this automated library. In addition, updating the library catalogue becomes easier with this system in place. She said as the library is located close to the Supreme Court, it would serve as a great advantage to officers from many legal institutions including the Supreme Court, High court, District Court and Attorney General's Department. In addition, she said the library would be beneficial to local readers from many ethnicities including Sinhala, Tamil and Muslim communities.

"We are living in the 21st century. Not only libraries, all government institutions should have been automated long before. Therefore, I consider the opening of this library as a momentous and historical occasion," Mayor Senanayake said.

Furthermore, the mayor expressed her gratitude towards Senior Assistant Librarian of the Open University Harsha Balasooriya for his great service towards automation of this library.
Senior Assistant Librarian of the Open University Harsha Balasooriya, Mr. R. M. P. Ratnayake from Ministry of Provincial Councils and Local Government, Deputy Mayor M.T.M. Iqbal, Municipal Commissioner Palitha Nanayakkara, Chief Librarian of the Colombo Public Library Varuni Gangabadaarachchi and other officials attended this ceremony.