---

Bone health is not something we have on our radar as a concern until we come across a fracture or an insult to the skeletal system, after which an incidental finding of Osteoporosis may come to the limelight. Osteoporosis has always been a silent disease, most often owning the back seat and global pandemic has only worsened the situation.

"At the time of writing, According to WHO the global death toll stands at more than 2,222,647 deaths and health systems even in developed world are forced to make tough decisions regarding re-direction of resources away from the management of conditions deemed non-essential" says Dr Yohan Abeysekera, MBBS(Sjp) MRCS(Eng) MD(Orth) FEBOT, Consultant
Orthopedic Surgeon.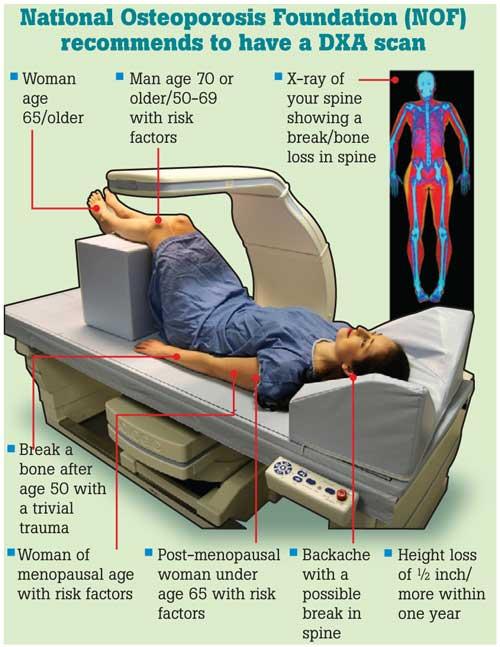 Osteoporosis is characterised by a systemic impairment of bone mass, strength, and microarchitecture, where such impairment in quality and quantity of the bone can increase the propensity of fragility fractures.

Worldwide, osteoporosis causes more than 8.9 million fractures annually, resulting in an osteoporotic fracture every 3 seconds. One in 3 men and one in 5 women will experience an osteoporotic fracture in their lifetime. For women the risk is more compared to developing breast cancer, heart attacks or a stroke during their lifetime. Hip fractures remain a catastrophic event with a 1-year mortality of 20% and are a leading cause of morbidity and loss of functional independence in older members of our society.

Causes of Osteoporosis Primary
-Post-menopausal osteoporosis due to estrogen deficiency following menopause in women
-Senile osteoporosis due to calcium deficiencyin elderly

Secondary
Due to Diabetes, Rheumatoid arthritis, Vitamin D deficiency, Malabsorption syndrome, long-termmedications (steroids), strong family history and certain lifestyle factors like smoking, heavy alcohol use, inadequate physical activity.

Treatment
Early detection of Osteoporosis and prevention of fragility fractures play the hallmark of treatment where lifestyle modifications like smoking cessation, limiting alcohol consumption, increase weight-bearing and muscle-strengthening exercise, improving agility, strength, posture and balance to reduce the risk of falls are equally important.

Drug therapy
-Anti-resorptive drugs-slow down bone resorption
-Anabolic drugs-stimulate bone formation
However, drug therapy for Osteoporosis should be cautiously used, as there can be adverse effects following longterm administration, where time-to-time assessment
is mandatory.

Not being diagnosed on time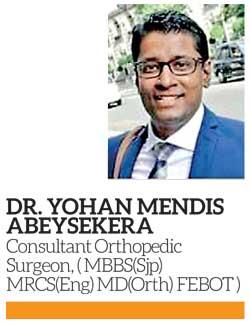 "The impact of COVID-19 on bone health is going to be seen both immediately and down the line, as we see people not being diagnosed and treated on time" Dr Abeysekera underscores.
Several recent scientific articles have raised an alarm on the potential detrimental effects of the COVID-19 on patients with osteoporosis as delay in diagnosis and treatment can elevate fracture risk. To make the matter worse, hospital system is already over burden with the pandemic to a level, neglecting timely treatment of fragility fractures.

If you are not a patient and believed to be at risk;
Have your risk for osteoporosis assessed and address factors that may heighten the vulnerability.

When you get a fracture, especially with a minor injury, always seek medical attention as it may need to be investigated further to rule out osteoporosis as an underlying cause.
If you already have Osteoporosis;

Do not stop any osteoporosis treatment you are on without medical advice
Have a discussion with your doctor to make sure you're up-to-date with current medications.

Take extra care to avoid all risks of getting an accidental fall /injury/fractures.
Also stop Smoking, restrict your alcohol consumption to safe limits, engage in regular weight-bearing exercises while getting a balanced diet with adequate vitamin D and calcium.