---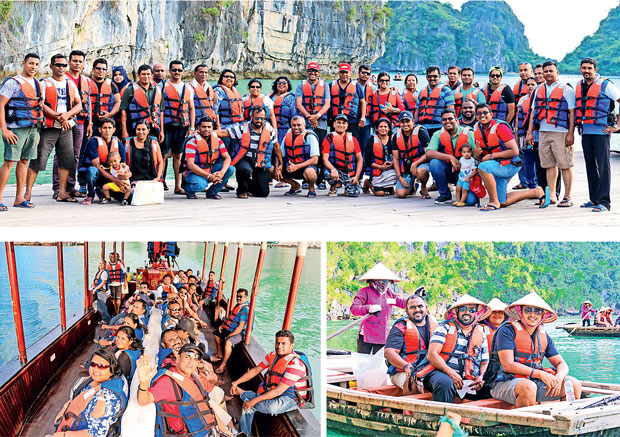 The tour of Vietnam organised by Perera Tyre Service (Pvt.) Ltd of Malabe to reciprocate its outstanding dealers and fleet owners who achieved sales targets from Petlas, Toyoma, Pearl River, Chaoyang and Sunfull-branded tyres successfully ended last week.
The company selected 25 dealers and fleet owners for their outstanding performance and achievement of targets in the year 2016/2017. Their family members, management and the staff of Perera Tyre Service (Pvt.) Ltd also travelled. They were given all-inclusive five-day Hanoi tour with one night stay in Ha-Long Bay Cruise.
It was a happy, enjoyable and entertaining tour as the crew could explore the scenic beauty of untouched nature that offered great relaxation. Vietnam has a long history and ancient traditions and is a country of immense beauty and geographical diversity.
The annual dealer tour of Perera Tyre Service (Pvt.) Ltd is organised with the sheer hope of developing relationship and brotherhood between the company
and dealers.