---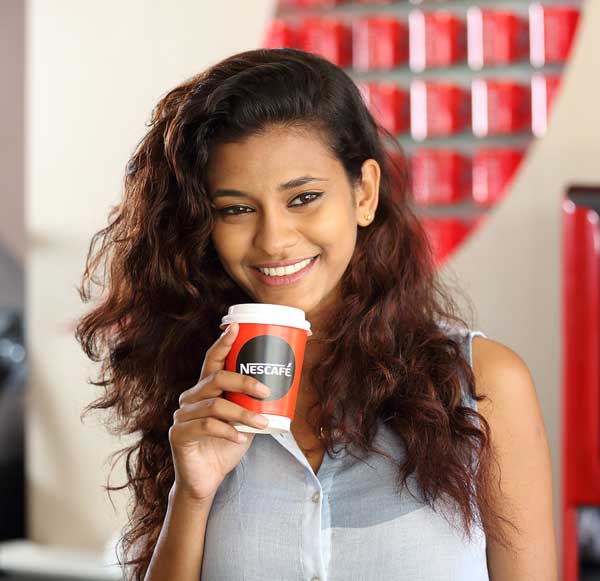 Coffee lovers in Sri Lanka can now treat their taste buds to the all-new Nescafé 3 in 1 coffee mix pack. It now offers more coffee and a richer aroma in comparison to the previous recipe, letting consumers enjoy an authentic coffee experience each time.

Affordable at only Rs.25 per sachet, the new Nescafé 3 in 1 is also convenient and easy to use, requiring only a cup of hot water for that perfect cup of coffee.

"We find that young adults are increasingly consuming coffee for the social experience. Whether it's quiet reflection in solitude, a good conversation with a colleague or catching-up with an old friend, many of these connections happen over a great cup of coffee," said Nescafé Brand Manager Umeshinie Chandrasena.

Nescafé3 in 1 is made from the finest coffee beans and is manufactured at Nestlé's state-of-the-art factory in Kurunegala. The all-new Nescafé 3 in 1 is available in sachet and multipack formats at general stores and supermarkets islandwide.

"We're excited to offer this great tasting product to our local consumers. Nescafé is a brand that is all about 'starts' — enabling, championing and instigating them- from joining the first expedition to the top of Mount Everest to being the first coffee on the moon. Nescafé aims to help awaken people to new opportunities and encourage young people to kick start something new," she added.

Over the next few months, Nescafé 3 in 1 will distribute sample cups to consumers in selected local and private universities, affiliated institutions, professional associations, youth events and youth centric locations. These events aim to enhance the coffee drinking experience of Sri Lankan youth, by giving them tips on how to prepare the perfect cup of coffee. Nescafé 3 in 1 will also reach out to its tech-savvy audience by hosting engaging and interactive competitions on the Nescafé Sri Lanka Facebook page (https://www.facebook.com/Nescafe.LK).