---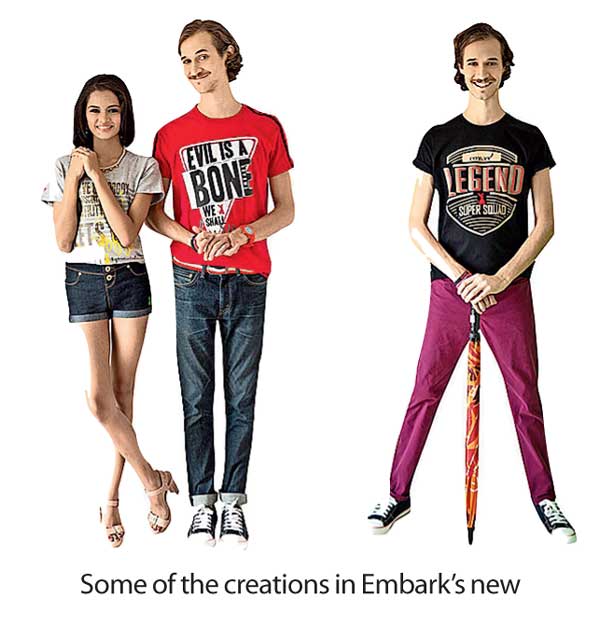 The superhero genre that has fascinated humans for nearly a century has now inspired a new clothing collection from Embark, the Sri Lankan fashion label that supports the cause of community animals.
As with preceding collections, Embark's 'Super Squad' collection stars the label's real-life street pooch mascots Niko, Bandit and Rozzy, this time in the avatars of super pooches and is animated by the colourful slogans characteristic of Embark.

The new collection's eye-catching T-shirts bear slogans that embody the true spirit of Embark, proclaiming that 'Evil is a bone that we shall bury' or urging beholders to 'Love a street pooch'. Fun and swagger are also represented in ample measure, with slogans like 'Let's get WOOFY', 'Legend', 'I need a hero', 'Super dog', 'Power Pooch' and many more that will appeal to young and old alike.
The recurring faces of Embark -- Niko, Bandit and Rozzy -- lived on the streets before they were rescued by Otara and became the inspirations for numerous collections of clothing, accessories, stationery and pet accessories bearing the Embark label, which has helped to brighten the lives of thousands of other street-dogs.

Since its inception in 2007, Embark has performed more than 18,800 sterilisations, 44,886 vaccinations, 15,261 medical treatments and 2,818 adoptions. Profits from the Embark retail stores go towards the work that Embark does to transform the lives of Sri Lanka's street dogs and promote better human-animal interaction in communities.

Embark ventured into independent retail in August 2015 with the opening of its Galle store and has since opened stores in the Kandy City Centre and at Dickman's Road (Lester James Peiris Mawatha). The brand is also available at Odel stores at Alexandra Place and K Zone, Ja-Ela, at Uptown in Liberty Plaza, Cool Planet at Isipathana Mawatha and Pelawatte and Diliganz in Dehiwala.