---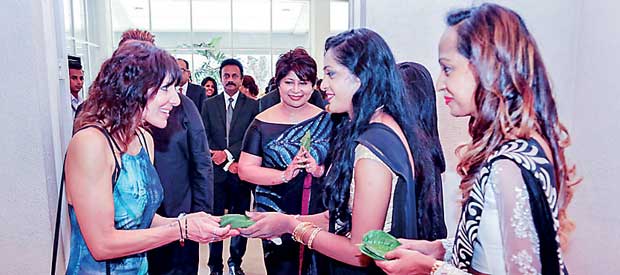 The 16th graduation ceremony of Chalmway International Hair and Beauty Institute (CIHBI) was held at the Bishop's College auditorium recently.
It was held in the presence of a host of distinguished guests including beauty expert and bridal dresser Harris Wijesinghe, Muk Haircare Australia Technical Advisor and National Sales Manager Brad Vincent and CIHBI, Chandhani Bandara Salon and 4rever Skin Naturals Founder and Chairperson Chandhani Bandara.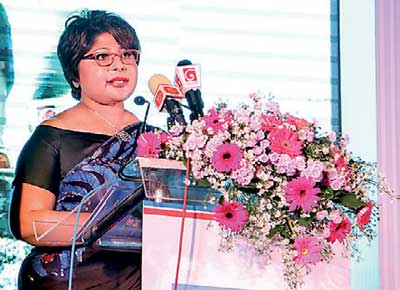 The 2016 batch of 200 students qualified through the Chalmway programme to receive their certification at the glamorous graduation ceremony.
The evening's proceedings echoed the allure of the occasion with a bridal fashion show themed 'fantasy bride', which showcased the in-depth knowledge and the creative talent of the graduating students in hair style, make-up and creative outlook design.
"This was a proud moment for me personally and to all of us with vested interest in Chalmway International Hair and Beauty Institute. We work hard to guide our students to reach their natural potential in becoming knowledgeable professionals in the industry and always strive for excellence. The elegant fashion show we witnessed is proof that we have succeeded in our endeavour this year as well," commented Bandara.
Initiated in 2002 with the sole purpose of working with students to achieve their career goals, CIHBI is a fully-fledged leading academy in the field of hair and beauty in Sri Lanka, offering internationally recognized certifications. CIHBI is privileged to have experienced teachers guiding and moulding Sri Lanka's qualified practitioners and beauticians under the strict yet nurturing supervision of Bandara, one of Sri Lanka's leading hair and beauty experts. CIHBI is registered and accredited to the Tertiary and Vocational Education Commission (TVEC), City and Guilds, UK's leading provider of vocational qualification while the quality and standard of the institute is assured by the Quality Management System (QMS) of TVEC, the apex body in the tertiary and vocational education training sector and ISO 9001 – 2008 quality standard. The institute offers diversifying opportunities conducting specialized courses categorized into many levels
of achievements.
"The students of Chalmway International Hair and Beauty Institute showcased their gamut of knowledge and understanding of the profession through the elegant fantasy bridal show they had organised. It was a pleasure to witness their attention to detail and creative presentation skills," commented Wijesinghe.
CIHBI envisions 'to be the most student and industry- oriented, professional hair and beauty institution in Sri Lanka'. The institute also works to uplift the profession of hair and beauty in Sri Lanka and aims to offer high levels of quality service to the industry as well as students enrolled with CIHBI.
The unique aspect of CIHBI is that the institute empowers students to earn while they learn in an environment that utilizes the latest professional technology in the field of hair and beauty. In addition to training and guidance during the course period, CIHBI provides post-graduation advice and support to students who wish to start their
own businesses.
"It was a pleasure to witness the professional expertise of the students today. I believe that Chalmway International Hair and Beauty Institute has provided these students with a solid platform to learn the ropes of the industry and polish their skill set. I wish all the students that passed out today a bright future," commented Vincent.
CIHBI offers career-oriented job training, which allows exceptional students to work at Chandhani Bandara Salons, 4rever Skin Naturals and CIHBI as well as assistance to students that take part in local and international competitions. 4rever Skin Naturals is one of Sri Lanka's largest herbal-based cosmetics manufacturers
and marketers.