---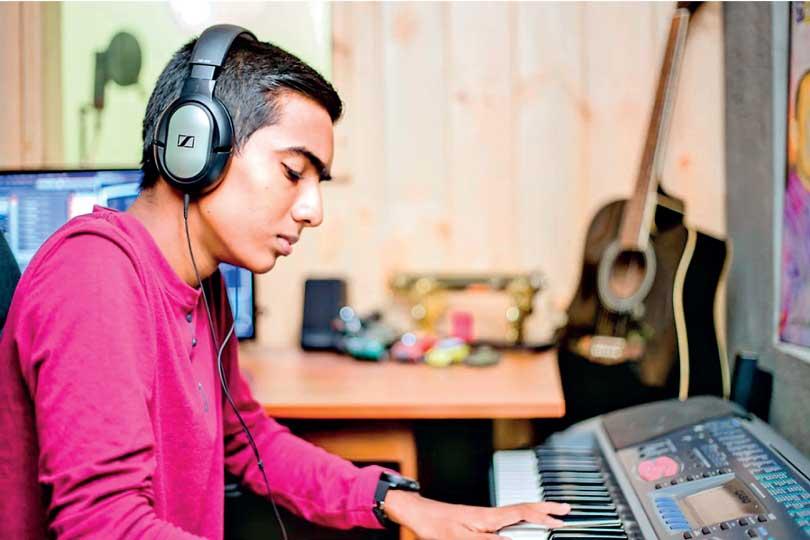 Ayodhya Karunarathne
Fifiteen-year-old Ayodhya Karunarathne is a promising prospect in Sri Lanka's future creative spheres.

Ayodhya has embossed a name for himself as the youngest audio engineer to create a song on the novel corona virus.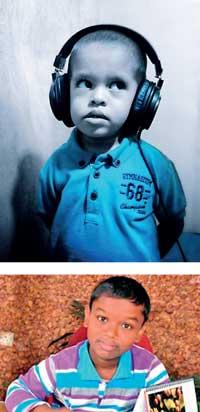 The song titled 'Paradawamu Corona' (Let's Defeat Corona) mixed and mastered by Ayodhya, has been sung by Asanga Karunarathne, Ayodhya Karunarathne and Visharada Prabhani Karunarathne.

Ayodhya's father Asanga Karunarathne who is well known in the electronic media, has penned the lyrics for the song which was video edited by another youngster Mihin Nimthaka Nimalasena – the son of award-winning film editor Uditha Mangala Nimalasena.

Ayodhya Karunarathne who is a Grade 10 student at I-GATE College, Thalawathugoda, has followed a certificate course on Digital Music Composing at the Hit Factory Studio of veteran Ranga Dassanayake, with Chaturangana de Silva as course lecturer.

Two-year-old Anuk Mayon, senior pre-school teacher Nadeeka Karunarathne and 1960's SLBC drama artiste Wasanthi Karunarathne also contributed to the song in narration voicing.