---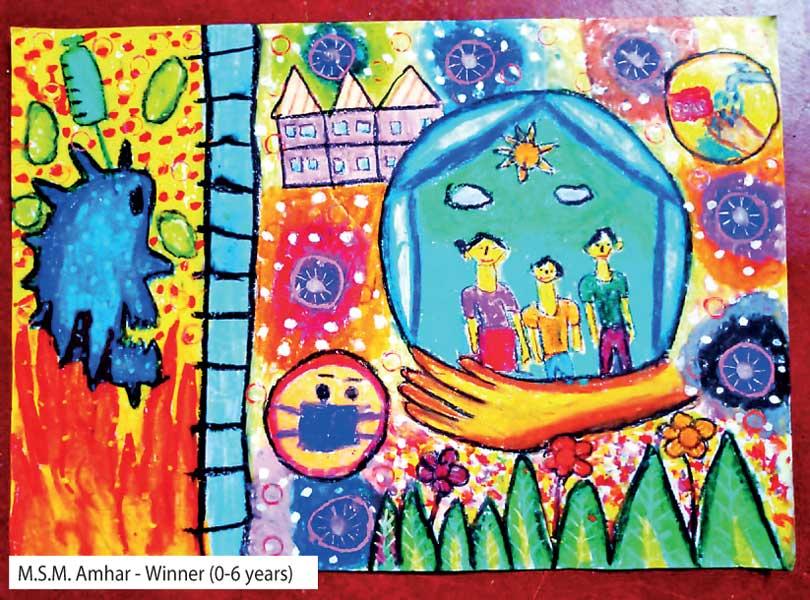 The Delegation of the European Union (EU) to Sri Lanka and the Maldives launched an art competition on 1 May 2020,to inspire the creativity of young minds during the Covid-19 lockdown. Children aged 15 years and below were invited to submit their creative and colourful illustrations on experiencing life while staying safely at home.

The EU Delegation was impressed by the sheer level of enthusiasm demonstrated by the hundreds of children artistically expressing their new normal. After multiple rounds of judging, a shortlist of 30 entries was identified and a winner selected from each of the following age groups:0 to 6 years, 7 to 11 years, and 12 to 15 years. Art supplies will be delivered to the three winners as well as certificates of participation to everyone who made the shortlist.

The winners of the Life in Colour COVID-19 art competition are as follows; M.S.M. Amha (0-6 years), R. AkkshathaPadhmasini (7-11 years), and Samudi Hendahewa (12-15 years). All the winning and shortlisted entries are posted on the EU Delegation Facebook Page: https://www.facebook.com/EUDel.Srilanka.Maldives.

Commenting on the competition, Frank Hess, the Acting Head of the EU Delegation said, "The children's enthusiastic response has been wonderful, especially considering the significant changes to the way they live in and experience the world. We are happy to have provided an outlet to inspire their imaginations and express their emotions in a safe and healthy way.Congratulations to the winners and well done to all those who made the shortlist!"
"The children's enthusiastic response has been wonderful, especially considering the significant changes to the way they live in and experience the world. We are happy to have provided an outlet to inspire their imaginations and express their emotions in a safe and healthy way.Congratulations to the winners and well done to all those who made the shortlist!"