---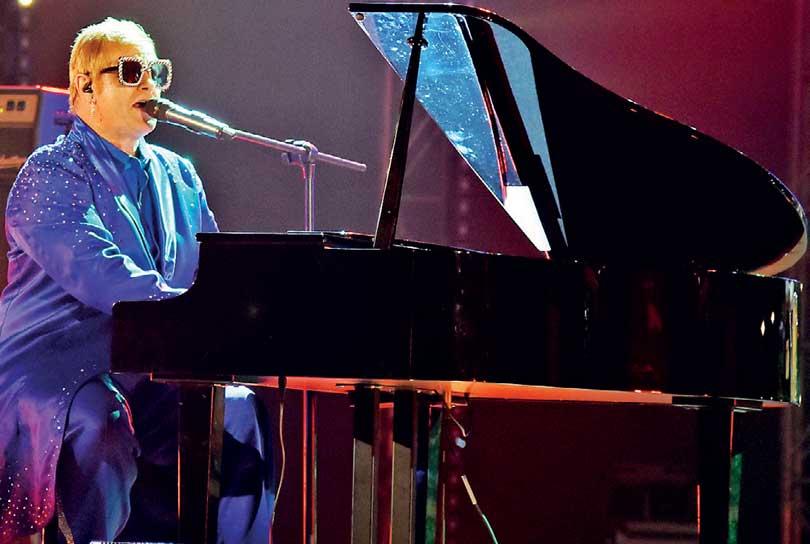 Fantastic! was what it turned out to be, as Greg Andrew positioned himself on the piano, donning himself in a flashy red suit, taking control of the evening blues. Celebrating the works of Sir Elton John, one of the most iconic figures in pop history is no easy task, but for Andrew it has been in his blood for quite some time. If you're an Elton John fan, you'll definitely be amazed at his uncanny likeness. Having performed to over 500,000 people in U.K, Scandinavia, New Zealand, India, Indonesia, Malaysia, Hong Kong and Singapore, Andrew is now in demand to perform the Elton John tribute show throughout the world.

Having graduated from the Queensland Conservatorium of Music in1989 and performing throughout hotels in Australia, one could be certain that he carries with him an inborn talent for entertainment. The way he owns the stage, exploring music and the relationship he builds with the audience makes one believe whether it is Sir Elton himself who's performing on stage. During the first part of the performance Andrew performed some favourites including 'Sacrifice', 'Candle in the Wind', the title song for Rocketman – the biographical musical film based on the life of Sir Elton John and a medley of two Lion King songs 'Can you feel the love tonight' and 'Circle of Life' which is close to our hearts.

During his career, Andrew has released five albums including The Elton John Experience, I'm Still Standing, Dream A Little Dream, More Than This and Themes From The Big Screen. The show took the audience on a musical journey of over 40 years paying homage to one of the world's greatest song writing partnerships between Sir Elton John and Bernie Taupin, covering iconic hits from the '70s, '80s, '90s to date.
During the first part of the performance Andrew performed some favourites including 'Sacrifice' and 'Candle in the Wind'