---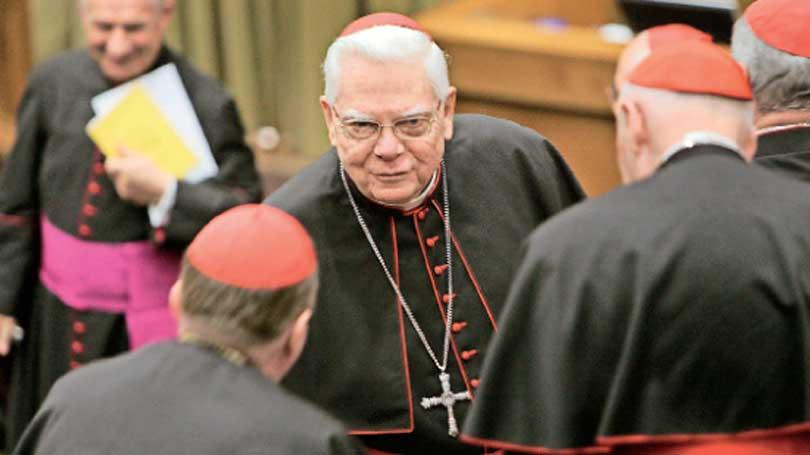 With the recent rise in child abuse in Sri Lanka, I believe it is as good a time as any to put in my two cents regarding the matter. Here's a side to abuse most of us don't talk of and some of us don't know of.
John Joseph Geoghan was born to an Irish Catholic family in 1935 in Boston where he later attended local parochial schools. After graduating from Holy Cross College, he joined Cardinal O'Connell Seminary and was ordained in 1962. In an assessment conducted in 1954, his seniors inferred he had "pronounced immaturity."
On February 13, 1962, he was appointed assistant pastor at the Blessed Sacrament Parish in Saugus, Massachusetts, where Anthony Benezevich observed and reported to church officials of Geoghan's habit of escorting boys to his quarters. On September 22, 1966, Geoghan was assigned to St. Bernard's Parish in Concord before being transferred out seven months later for unaccounted reasons. On April 20, 1967, he was installed at St. Paul's Parish in Hingham where a man complained to church authorities of catching the priest molesting his son. Following this incident, Geoghan was admitted to Seton Institute in Baltimore, Maryland where he received treatment for pedophilia. On June 4, 1974, Geoghan was sent to St. Andrew's Parish in Boston's Jamaica Plain where he was ordered out after he uninhibitedly owned to having molested seven boys of an extended family. But through the intervention of Cardinal Humberto Medeiros, Geoghan was directed toward counseling and underwent both psychoanalysis and psychotherapy instead. On February 25, 1981, he was assigned to St. Bernard's Parish in Dorchester where he allegedly raped and fondled a boy.

On November 13, 1984, Cardinal Bernard Law removed and reassigned Geoghan to St. Julia's Parish in Weston on the pretext that the archdiocese had "medical assurances" that justified each reassignment as "appropriate and safe." On December 7, a very concerned Bishop John M. D'Arcy composed a letter to Cardinal Law questioning his decision to assign Geoghan to the parish despite being aware of his record of "homosexual behavior with young boys." Here, the priest was put in charge of three youth groups, including altar boys.

An article published by The Boston Globe's Spotlight team stated that "Geoghan preferred preying on poorer children." He explained this by saying that "The children were just so affectionate, I got caught up in their acts of affection. Children from middle-class families never acted like that toward me, so I never got so confused." He was a man who manipulated congeniality in order to approach his victims by befriending "Catholic mothers struggling to raise large families, often alone. His offers to help, often by taking the children for ice cream or praying with them at bedtime, were accepted without suspicion." One of his victims, Patrick McSorley, stated that "To find out later that the Catholic Church knew he was a child molester - every day it bothers me more and more."
In 2001, newly designated managing editor of The Boston Globe, Marty Baron meets Walter "Robby" Robinson, the editor of the newspaper's "Spotlight" segment. Following an article published in the Globe regarding lawyer Mitchell Garabedian inculpating Cardinal Bernard Law, then Archbishop of Boston, about his awareness of Father Geoghan's sexual exploits of children and the Archbishop's failure to stop him, Marty Baron prompts the Spotlight team to pursue an investigation of the account.
Following the team's encounter with Phil Saviano, the head of the Survivors Network, the team broadens their findings to 13 other priests

Originally under the impression that they were tracking the story of a solitary priest who was frequently moved around, the team soon unveils a system of sexual abuse by other priests in Massachusetts and an outstanding suppression of the truth by the Boston Archdiocese.
Following the team's encounter with Phil Saviano, the head of the Survivors Network of those Abused by Priests, a victims' rights group, the team broadens their findings to thirteen other priests.
Spotlight, directed by Tom McCarthy, is a 2015 American biographical drama film that recounts The Boston Globe "Spotlight" team's investigation into the cases of substantial and organized child sex abuse in the Boston area by countless Roman Catholic priests. The series of stories published by the team won The Globe the 2003 Pulitzer Prize for Public Service.

The film was released on November 6, 2015, by Open Road Films and earned a total of $98 million worldwide. It received widespread critical plaudit, with movie experts commending the performances of the cast, historical accuracy, and screenplay. The film also won numerous guilds and critics' association awards and was titled one of the finest films of 2015 by multiple publications. Spotlight received the Academy Award for Best Picture, along with Best Original Screenplay, from a total of six nominations.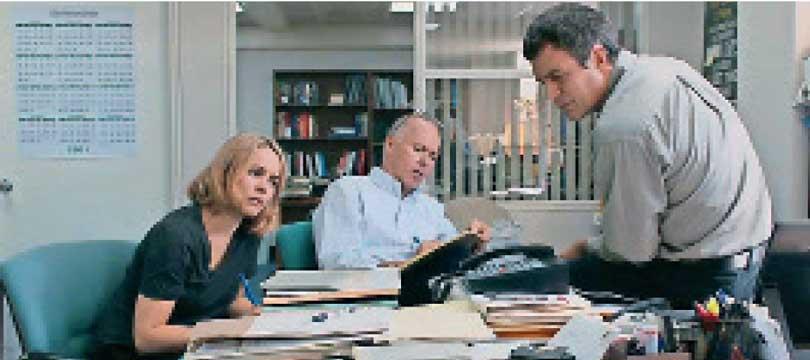 The movie explores the ugly truth and the drastic measures taken by higher powers to save face. The institutional wavering on the part of the Boston Archdiocese to reasonably accept and confront the issue facilitated Geoghan with the means to continue his predatory behavior, in turn giving life to an endless cycle of abuse and the dangerous repercussions it breeds in later life for his victims. Research verifies how children who have suffered abuse are more likely to have development issues both mentally and physically and suffer from drug and alcohol dependency. Prolonged physical and mental health complications including depression can be a crippling outcome. Research also displays that numerous individuals who commit serious offenses have suffered from abuse during their childhood.

Despite being appointed as the Lord's representatives on earth, priests are still men. And men will always be prone to temptation. Abuse is abuse regardless of who the abuser may be, where the abuse takes place, and the form of abuse. The emotional, mental, and physical trauma inflicted upon children often go unaccounted for and unpunished. Nelson Mandela laced together a beautiful sentiment "The true character of a society is revealed in how it treats its children." Do not shirk from the responsibility of protecting a child against the evils of the world. Children believe what they are told to believe and a child who believes that he deserves to be abused will never raise his voice against his abuser.

On August 23, 2003, following Geoghan's conviction, he was bound, gagged, and strangled to death by fellow inmate John Druce who had been a child molestation victim.
Text: Stephanie Peries