---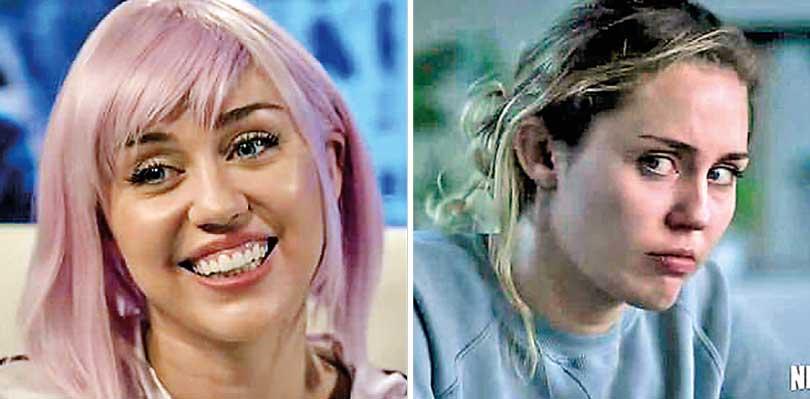 She confirmed earlier in the month that she would be returning to acting with a debut appearance in the popular Netflix series Black Mirror. And in a new trailer, fans can now learn a little bit more of Miley Cyrus' pop-star character, Ashley Too. While the first trailer saw the 26-year-old appear disgruntled, it has now been revealed she's rather depressed and fragile.
The episode will see a lonely teenager, Rachel, buy an Alexa style voice activated doll of her favourite pop-star, longing to live the rosy life she thinks Ashley does. romoting the new-age doll in a television show, Ashley's seen speaking directly to Rachel who's lying on her bed at home in awe watching the interview.

'It's really important to be who you want to be,' Ashley promotes like a well rehearsed script. Purchasing the doll, Rachel is mesmerised and in love, with her new robotic friend promising: 'I'll be here for you'. But little does the teen realise that Ashley's life isn't perfect, rather, she's struggling with depression. The scene cuts to Miley's character scribbling in her journal, in which she writes in big bold writing: 'Junkets suck'.

Black Mirror season five will debut on Netflix on June 5, 2019.

Daily Mail