---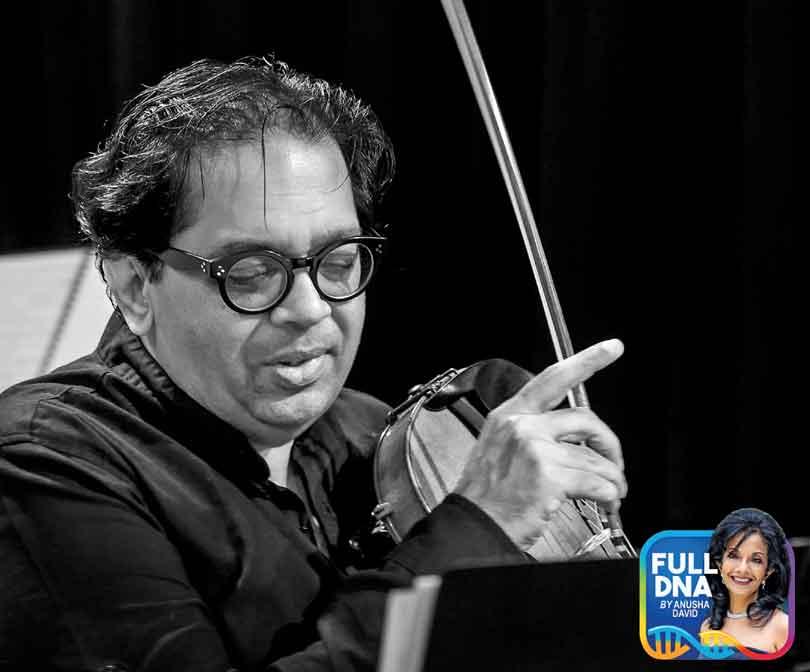 Four time recipient of the Signis International Award for outstanding original score for a feature film, as well as the 2016 Presidential award for best film music, Lakshman is a professional classical musician and film composer Schooled in Colombo and New York City, a passionate advocate for chamber music, a veteran of over 800 concerts, he is however best known internationally for his original scores for film. Bel Ami, a score he co wrote with Academy award winner Rachel Portman, was nominated by critics as one of the 50 best Hollywood soundtracks written over the last decade, making it into the world's leading soundtrack label Varese Saraband's 35th Anniversary Box Set. He is a voting member of PRS for Music, London, an Academy member of the British Academy of Songwriters, Composers and Authors [ BASCA ] , a board member of the Arts Council of Sri Lanka and is the founder of the Chamber Music Society of Sri Lanka.
How you present culture is the yardstick that people use to measure a society's finesse, tolerance, inclusiveness. Take any great city, it's the museums, concert halls, theatres, opera houses that you remember, not the elevated rail line or shopping malls"
Q

Was music always your first choice as a career?
It was not my choice, it was made for me quite early on before I even knew what having a career meant. I don't regret it though.
Q

Despite your success in Hollywood and around the world, why have you remained in Sri Lanka?
I have spent enough time outside, to both appreciate and lament on what affects me most in Colombo. I choose to remain, because I don't need to explain to people how I got here, and I've made it personally tolerable by being privileged enough, to spin myself into a cocoon of my own making.

Q

What would be the best-known piece of music you have composed?
In terms of a global audience, it has to be the music for the movie Bel Ami.
Q

What would you count as your favourite composition?
I have none.
Q

How many film scores have you written?
15 or 16, and a few dormant projects.
Q

What was it like working alongside stars of the likes of Uma Thurman and Robert Pattinson?
It was quite a shock to see my name roll in the credits with those heavyweights. It felt good.
Q

Do you try to imbue an Eastern element into your compositions even when catering to a Western audience, or is most music today a fusion of East and West?
No, only if the film requires some specific cultural references made possible only through the music.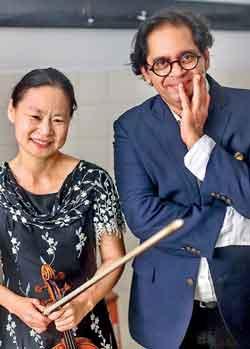 Q

What is the most difficult and challenging aspect of your job?
Maybe the start of a project, getting those initial notes out of thin air, music that makes sense, it's painful and I don't particularly enjoy it.
Q

How did you cope with Covid 19 and how did it impact your work?
Well, it all came to a grinding halt, both the Chamber Music Society of Colombo's entire season, and any work in film. Like most people, you learnt to deal with it, cancel 2020 and move on, hopefully.
Q

In your opinion is even a fundamental knowledge of music important to a child when growing up?
A basic awareness of the humanities could make one a little less offensive, it certainly did me a world of good. So yes, I'm a big fan of introducing art and culture to young people.
Q

What is the role religion plays in your life and your work?
Wow! That's as personal as it gets, I'm not even going to think about wading into that pond. Suffice to say, I'm eternally grateful for religion for the awe-inspiring art it has given the world, from the Gal Vihara to Mozart's requiem.
Q

What is the greatest stumbling block you have encountered when working in different locales and with different people?
It usually boils down to personality, an unwillingness to listen and compromise, I stay away from that now.
Q

Who or what has influenced your work and your personal life the most?
In music, it would be the great maestro Celibidache. As a teen rebelling against classical music, that one night in Carnegie Hall, when my violin teacher took me to hear Celibidache conduct the Curtis Orchestra, Wagner's Prelude and Liebestod from Tristan, changed me completely. Talk about an awakening, a quasi-spiritual moment, thinking about it, I still feel the vibrations of that depth charge.
Q

What would be your ideal job?
To retire.
Q

Why is it that musicians and the arts in general have not secured pride of place in Sri Lanka as they have done in other countries?
Sad to say, other than a handful of enlightened individuals and companies, we as a society, both private and state, have not realised the importance and value of allocating any meaningful resources towards the arts. And that attitude has and continues, to force most of the talent out. There are very few professional classical musicians in this country. We just can't afford any more of them. We have been quite satisfied with accepting the amateur enthusiasts' heartfelt efforts. And we assuage any guilt of exploitation by taking care of their transportation costs. This country has produced remarkably accomplished individuals in music, but to dedicate all their time and energy into refining and maintaining their skills, they can only sustain that elsewhere. You can't survive as a purely classical musician in this country. We have lost many young talents early in their careers to other subjects because of an inability to offer any kind of decent earning opportunities. I want to change this.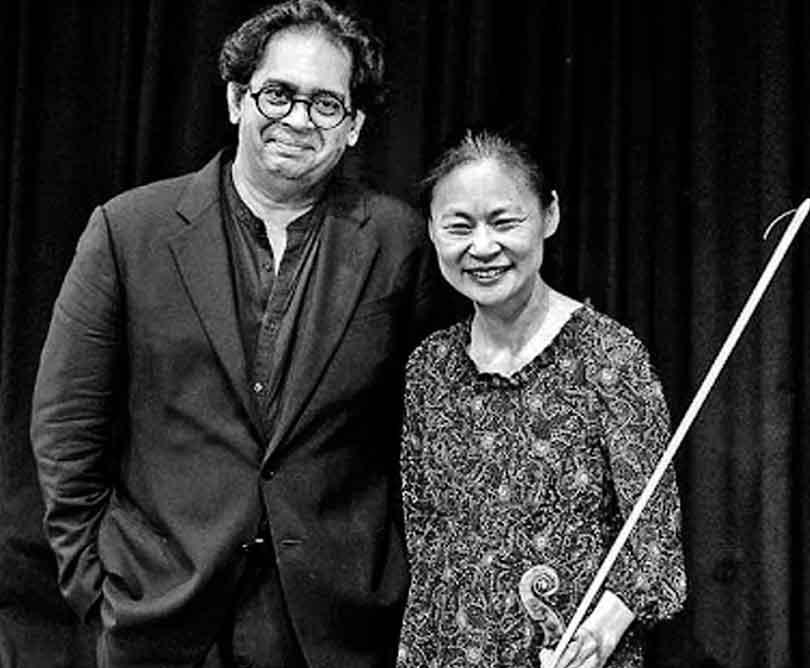 Q

We have a new government in place, what should they do to promote and foster the Arts?
At the very least, it would be nice not to tax people who donate money towards the arts, make it a deductible, like in most other countries, give incentives to people and corperations to fund the arts. Culture and art, unfortunately, are a luxury upmarket product, and it can only add value to whatever you plan on developing. How you present culture is the yardstick that people use to measure a society's finesse, tolerance, inclusiveness. Take any great city, it's the museums, concert halls, theatres, opera houses that you remember, not the elevated rail line or shopping malls.
Q

Are you the Captain of your Ship or do you believe in a preordained destiny?
I'm not even close to finding out.
Q

If you were asked to pick an alternate career, what would that be?
An owner-operator of a used music and art book store and chess club!
Q

If you could give people in general one word of advice what would that be?
Maybe two words, be kind.
Q

What are your future plans?
Ride the devastation of 2020, come what may.