---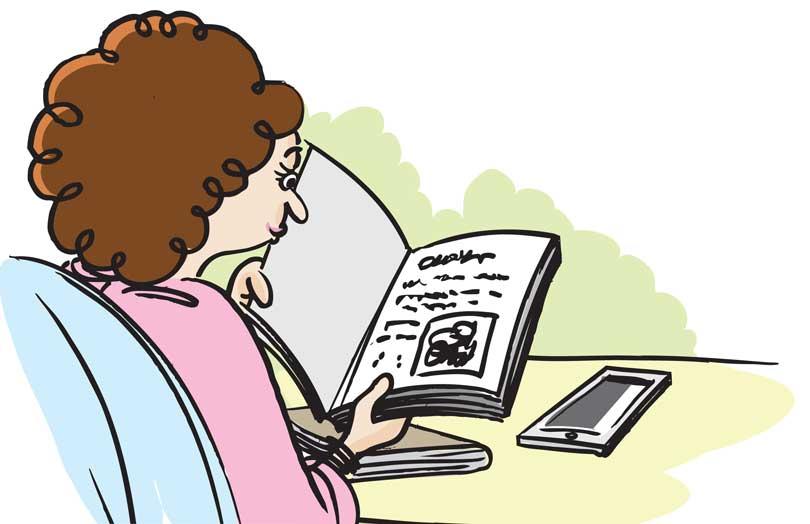 If you are social distancing, self quarantined or have days off work, chances are you're bored out of your mind, worried sick, or both and more! At a time such as this, it's very easy to get sucked in to WhatsApp groups sharing inaccurate information and gossip, and find yourself envisioning a zombie apocalypse like doomsday looming on the horizon. So do yourself and everyone else a favour and find constructive ways to while away your time. Here are a few things you can try.
Stay safe and sane! Avoid relying on your multiple WhatsApp groups and whatnot for updated information on the coronavirus. Instead, ensure you get your information from legitimate sources. Follow guidelines by the Sri Lankan government and try not to infect yourself or others, or wipe out your nearest supermarket of groceries and medical supplies. There is no need for hoarding and be mindful of your elderly family or neighbours who may not have access to basic necessities for this very reason. Do offer to get these items for any elderly neighbour who may need your help. Take this time to also enforce cleanliness habits for your kids and yourself.

Life doesn't have to be a constant hustle. You may have come across posts on social media with ideas on working from home to make extra money.

While no one will deny that financial stability is important, try to make use of any free time you have for self care and to destress.Take a long shower. Read a book. Watch a movie. In fact, do what you can to take your mind off the virus and your work. You don't have to do this every day, but allow yourself at least one day. Don't ever underestimate the need to be kind to yourself.

Who said picnics have to be outdoors? Whether you are alone, a couple or even a family, a picnic will always be a special moment to share with those you love or be a treat to yourself. Prep the food at home if you can, or make use of the no contact service offered by many delivery partners. Drivers will call you when they get to your location and leave the food in a safe place of your choice.

Get cultured. Why not check out museums from the comfort of your home? Google Arts & Culture allows you to explore hundreds of museums around the world, virtually.

Learn something new. At times such as this, YouTube really is your friend. Whether you're trying to teach yourself to play an instrument or learning a new workout, there's loads of ways you can utilise the free time. There are also excellent apps such as Duolingo that make learning a new language a breeze!

Get in touch! How long has it been since you had a proper conversation with your loved ones? Depending on your situation, take the time to catch up through one on one conversations at home or through skype conversations. Use technology to check up on your parents, your family, friends and coworkers. Besides, you can share a slice of pizza with your family or engage in conversation over dinner without leaving your house. Platforms like FaceTime, Google Hangouts, and Skype allow you to organize social meet-ups virtually, using video streams or shared screens to connect everyone in the party.
Platforms like FaceTime, Google Hangouts, and Skype allow you to organize social meet-ups virtually, using video streams or shared screens to connect everyone in the party