---
Archaeological officers in Vavuniya have complained to the Omanthai police in October to carry out an enquiry about the building of a Kovil in Maligai area in Omanthai, in Vavuniya, by a certain group of people by bulldozing a place with archaeological memorials and ruins that belonged to Anuradhapura period.
All archaeological memorials including ancient 'stupa' bases, Sri Pada (Feet), bases of buildings, stone pillars, bricks and tiles had been bulldozed by this unidentified group and Statues of Gods have been placed on an ancient Moonstone Lamp according to the complaint made by the officer concerned.
In the meantime, the area in question with seven acres in extent, including archaeological ruins and memorials, has been enclosed as private land and arrangements have been made to build a Kovil on that land.
In spite of the fact that no action has been taken by the police to stop this destruction even after the lapse of several weeks of making a complaint, a top officer in response to a query said that an investigation has been launched in this connection. (Sithum Chathuranga)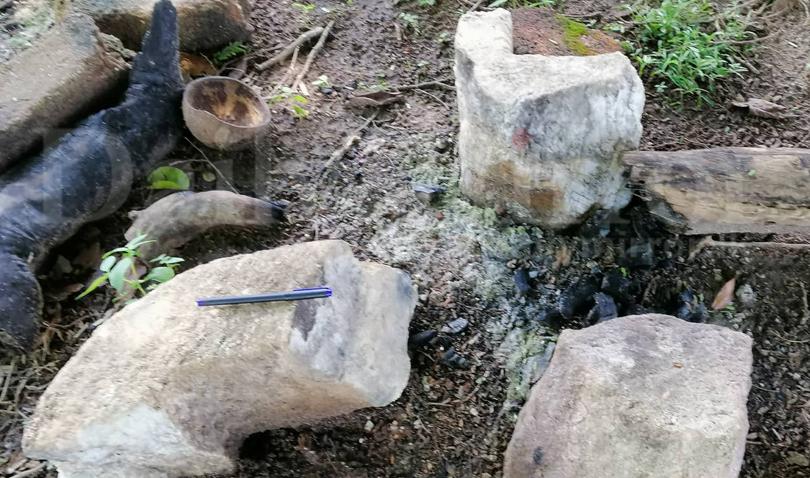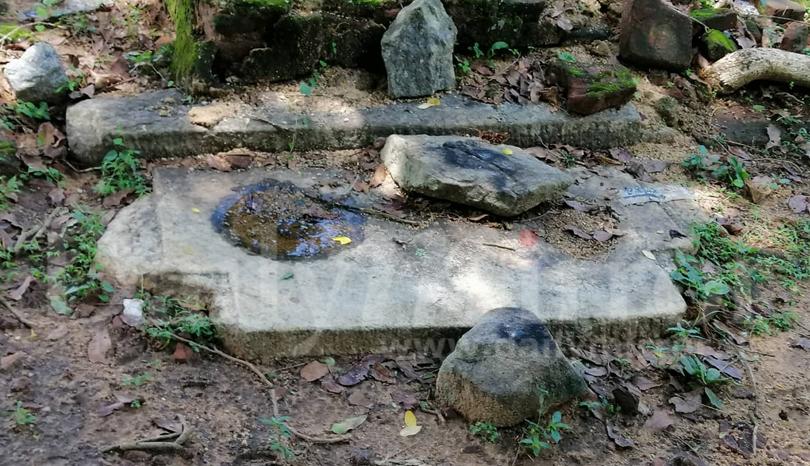 Pix by Sithum Chathuranga