---
Human Hand – Trailblazer of human civilization – Part 10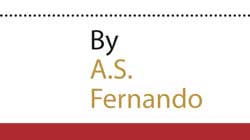 In the previous article, we discussed the 12 Mounts on the palm in general and the Mount of Jupiter in particular.

Location on the palm
The Mount of Saturn which we discuss today is located at the base of the second finger — the Finger of Saturn.

Experts of the science of Chiromancy (Palmistry) say that the more elevated the Mount of Saturn and the larger and longer is the finger; the more clearly pronounced is the subject or the owner.
---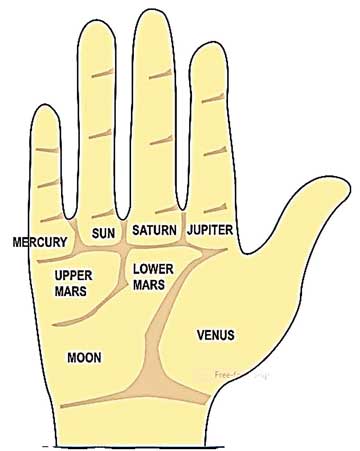 A depression on the Mount
A highly developed Mount of Saturn is seldom found in the majority of hands. On most hands, there is a depression in the area marked as the Mount of Saturn. This depression is caused by the Line of Fate or the Line of Saturn running towards the root of the Finger of Saturn bisecting the area of the 'Mount and making it (the Mount) lean mostly towards the Mount of Mercury.

Character of a Saturnian
If the Mount of Saturn is fully developed, the owner is very fortunate and he would rise to a high position by the dint of perseverance. Such persons become so absorbed in work aimed at gaining the goals in life, they would almost neglect their domestic obligations. They would remain aloof even from those dear and near to them.

Persons with a prominent Mount of Saturn very often would achieve success in life as engineers, scientists, poets, journalists, authors and chemists. They are suspicious by nature and due to this trait, they would have misunderstandings even with wife and children.

If there are too many lines on the Mount of Saturn, the owner is a coward and he is licentious.
Chirognomy (Character as shown by the hands in general) experts describe a person with a prominent Finger of Saturn and an equally prominent Mount of Saturn as a Saturnian.

Renowned Chirognomist known by his pseudonym Psycho says; "Generally speaking a Saturnian may be recognized by the straight upright Finger of Saturn and the other fingers leaning towards it…"
"He is a peculiar person always fastidious, prudent and wise. He is the tallest of the types and the representative finger is the largest on the hand. Gaunt, thin and pale, the skin is yellow and wrinkled. His hair is dark; the face is lean and thin..."

A combination of a prominent Mount of Saturn and a prominent Mount of Jupiter confers the owner with patience and respect from society.