---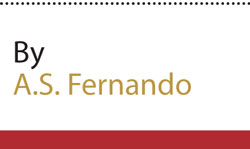 We hope that our regular readers may remember that we explained the significance of the Basic Numbers from 1 to 20 in two previous articles.

We also explained the qualities each Basic Number from 1 to 20 represents and their affinity to each other.

Now we are to discuss the significance of numbers beyond 20 in relation to their numerical and vibrational value which we have already discussed.

We have already explained to you that if the numerical value of your name corresponds to a number which is not favourable, you can change its numerical value to a value that is favourable to you by modifying the spelling of the name by adding or removing an innocuous letter.

You can seek the guidance from the potentialities ascribed to numbers beyond 20 as given below:

Number 21: This number signifies progress and success. The subject has to strive hard- go through the mill, so to speak, to achieve success in life.

Number 22: This number represents illusion, passivity and inactivity. Many plans are made, but they are not translated into action. As a result, no tangible result is achieved.

Number 23: This number holds out success thanks to patronage from those holding high office.

Number 24: This number too holds out fulfillment of aspirations. With help from persons holding high positions and also from members of the opposite sex.

Number 25: This number indicates achievements gained through struggle and experience and trial and error method. The part of life is a period of struggle and hardship. The efforts pay dividends during the latter of life.

Number 26: This number issues a warning about the possibility of losing wealth and position due to bad company. Married life and business partnerships go on the rocks. The number indicates risks and ruins round the corner.

Number 27: This number signifies initiative and authority. The subject is intelligent and endowed with creative powers as well as the capacity to execute his own plans. He would succeed in all his endeavors.

Number 28: This indicates initial success and subsequent failure and frustration, litigation, legal problems and obstructions to the implementation of plans. Misplaced trust would lead to financial failure.

Number 29: This number heralds a trend of unexpected unfavorable turns and twists. The trust placed in unworthy associates and members of the opposite sex would lead to unfavorable changes, trials and setbacks.

Number 30: This is a mental number. The subject would achieve intellectual heights, but he would be devoid of material success.