---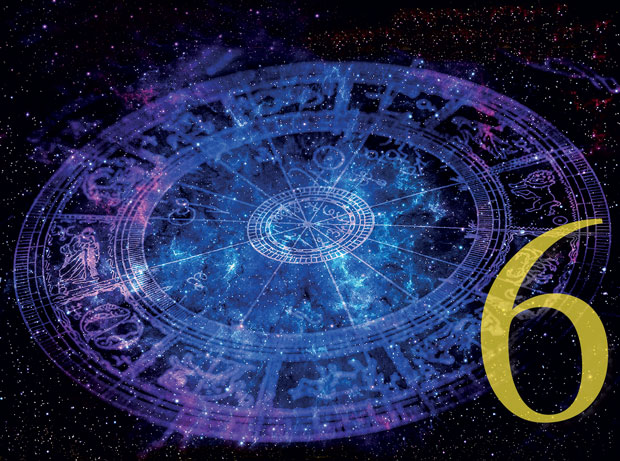 Basic Number 6 represents, among other things, peace, harmony, co-operation, sociability, perfection and the attempt to attain perfection, family, stability, indecision, dependency, bad judgment, water, green, conciliation, aesthetics and love of beauty, decorations, flowers, sweet perfumes and attraction.

The things that Number 6 represents become relevant because a person representing Number 6 is fashioned and influenced by the qualities of Number 6.

Basic Number 6 also represents the emotions, sensitivities, and sensibilities of human beings.

Capable of taking firm decisions


Number 6 person is endowed with the ability to make firm decisions or resolutions. He does not easily deviate from his chosen path except perhaps in instances where he is deeply in love.

Fond of beauty and harmony
Number 6 people are fond of beauty and harmony and prefer to live in beautiful surroundings. They also like to have good looking and pleasing persons as their companions.

Number 6 people love scenic beauty, performing and fine arts like music, singing and dancing and painting. Their weakness for fun and entertainment is so compelling, they may pursue them at the expense of their other commitments like attending work, honoring undertakings given to others and fulfilling family obligations.

Number 6 people strive to attain perfection. They also seek social acceptance and recognition. They believe in using circumspect, tact and diplomacy and following the middle path in attaining their goals.
While Number 5 person seeks sex for pleasure alone, sex for Number 6 person becomes the means of seeking the blessings of a child of his own.

Number 6 people are humanists.

Planet governing Number 6 is Venus. Therefore, Number 6 person is endowed with Venusian qualities.

Number 6 person on a higher plane, craves for pleasure and enjoyment, romance and poetry. On a lower plane, he wants to satisfy his carnal pleasures.

Positive qualities of Number 6 person are peace, harmony, emotional stability, and fulfillment of domestic and social obligations. The negative qualities are dishonesty, promiscuity and disregard for self-respect and family interests.

Number 6 person would demonstrate his good qualities if he were born on a Friday in the planetary hour of Venus on the 6th, 15th, 24th of the month between May 15 and June 14 and also between October 18 and November 16.

Persons born on any date that can be reduced to Number 6 are good looking and are prone to fall in love with the opposite sex easily. If Venus is strong in the Natal Chart, love would be true and lasting. If Venus is weak and afflicted by malefics by association or by aspect, love would be sensual and transient.