---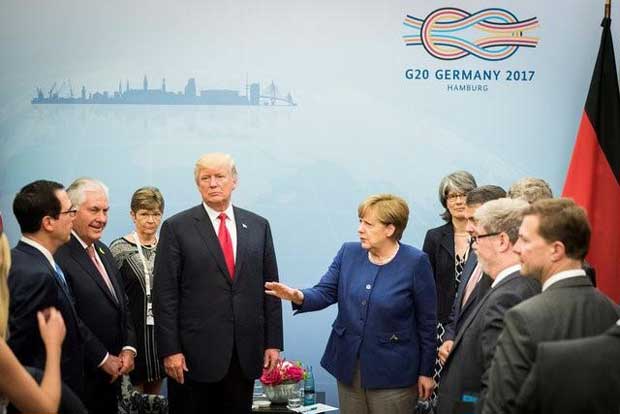 Leaders from the world's top economies prepared for tough talks with U.S. President Donald Trump on climate change and trade on Friday as a Group of 20 summit got underway in Germany amid the threat of violent protests.

The meeting in the port city of Hamburg comes at a time of major shifts in the global geo-political landscape, with Trump's "America First" policies pushing Europe and China closer together. Trump will meet Russia's Vladimir Putin for the first time on Friday afternoon, an encounter that will be intensely scrutinized following allegations by U.S. intelligence agencies that Moscow meddled in the U.S. election to help Trump win.

The summit also brings together Trump and Chinese President Xi Jinping at a time when Washington is ratcheting up pressure on Beijing to rein in North Korea after it test-launched an intercontinental ballistic missile and threatening the Chinese with punitive trade measures.

Amid the big egos and seemingly intractable conflicts, the host, German Chancellor Angela Merkel, faces the daunting task of steering leaders toward a consensus on trade, climate and migration - all issues that have become more contentious since Trump entered the White House half a year ago.
Trump's bilateral with Putin was scheduled to take place just 15 minutes after the start of the discussion on climate, a scheduling conflict that could complicate a deal.

"Merkel, as the G20 host, must not sacrifice ambition for unity. Instead, we need a G19 commitment to climate action that demonstrates the intent to implement and even go beyond what 195 nations agreed to in Paris," said Jennifer Morgan of Greenpeace, referring to the climate accord Trump has pledged to leave.
REUTERS, 07th JULY 2017