---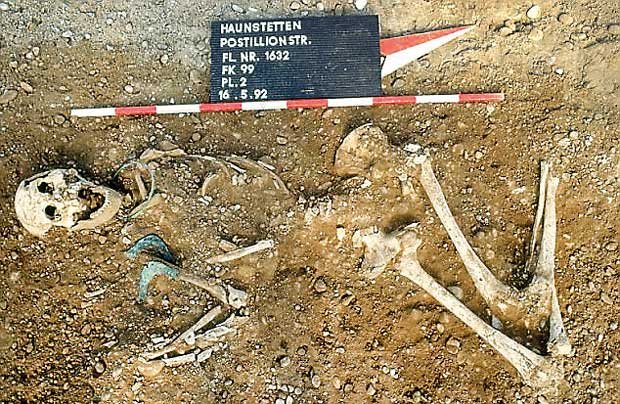 (Daily Mail), 5 September 2017 - Women were the 'driving force' spreading new ideas and technologies across Britain and Europe during the Stone Age – while their menfolk stayed home, a surprising new study has found.

Previous ideas of how our primitive ancestors travelled have been shaken by analysis of bones and teeth from ancient peoples.

They show that many females found buried in ancient burial grounds made long journeys to distant villages far from the homesteads where they were born and grew up.And as they did so they are thought to have carried culture and technology with them between 2,500 and 1,650 BC. One possibility is that the women were 'Queens of the Stone Age' - used to cement alliances between neighbouring tribes.

However, the women were not buried any differently to other women closely related to their menfolk – suggesting they were of equal status to their local female neighbours.